If we want to democratize finance, we need to start with practical initiatives. As women in the industry, what can we do to expand our reach to end-users or entrepreneurs who would be the last to embrace this technology? How can we improve our search for talent to cover universities and geographies that we wouldn't normally look to? 
Comparatively, there are relatively few women and people of color in the C-suite of blockchain companies or inside institutions leading their blockchain journey. According to a report by Deloitte, the global fintech founder community is still dominated by men, with women making up just 7% of the total pool. Women in tech are leaving at a 45% higher rate than men.
What can blockchain companies and individuals do to diversify the talent pool?
Make it more accessible for women, girls and marginalized groups to learn about blockchain.Design hiring processes that account for the unconscious bias everyone has — blind hiring, diverse interview panels, rubrics.Advertise jobs on boards aimed at diverse groups.Make women and people of color more visible in all media — webinars, articles, tweets, etc. Make a woman the panelist instead of the token moderator, as is done often.Set explicit targets for women and people of color in leadership. Crypto companies are small, and there is little room for growth, thus many women leave to find growth elsewhere.Ensure culture is inclusive in order to retain diverse employees. Do things like celebrating women in blockchain on Women's Day.Give them equal pay for equal experience. Consider publishing salaries, like in the United Kingdom.Take diversity seriously from the start — it's much easier to start when you have five employees than to retrospectively change a non-diverse company of 300 employees.Measure and publish diversity metrics.Be an ally, mentor or sponsor both inside and outside of your company.
There are many brilliant women in the blockchain space. Here are some examples of leaders who are actively working to expand the number of women participating in the blockchain space, which, I admit, is U.S.-centric, and there are awesome women in other regions not included: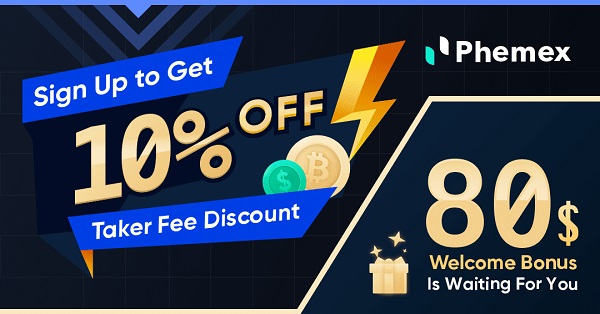 Thessy Mehrain, co-founder of Liquality at ConsenSys and founder of Women in Blockchain. WIB is a non-commercial community with independently run chapters that collaborate on specific initiatives among chapters or with other aligned organizations in Beirut, Egypt, Iran, Lagos, Nairobi, Manila and other places with talent typically not included.Cleve Mesidor, who leads the National Policy Network of Women of Color in Blockchain and is the author of The Clevolution: My Quest for Justice in Politics & Crypto. She serves on the board of directors of the Value Technology Foundation. Mayor Muriel Bowser recently appointed her to the D.C. Innovation and Technology Inclusion Council. She is an official 2021 SXSW speaker discussing "Diversifying Tech." A Washington insider, she served as an Obama presidential appointee, a senior staffer in Congress, and in the leadership of national political campaigns.Karen Hsu co-founded BlockchainIntel and is now expanding BlockchainIntel's mission of increasing trust in blockchains as part of Appdome, as its chief marketing officer. Hsu is also the founder of Blockchain by Women, an organization dedicated to increasing diversity and education on the latest industry developments. Blockchain by Women holds monthly webcasts on blockchain and cryptocurrency topics, including data-driven investments, central bank digital currencies, regulatory and liquidity risk in digital currencies, and blockchain protocols.Maggie Love is a co-founder and the director of business development W3bCloud and founder of SheFi. SheFi is a decentralized finance educational program that is also a vehicle to donate funds to nonprofits that educate women in STEM programs. The desire to both reduce the financial literacy gap and empower women to participate in decentralized finance led Love to launch this program. Women join cohorts where they learn about the foundational DeFi projects and use cases, hear from and meet with experts in the blockchain industry, as well as join a community of women from all different backgrounds to learn and earn together.Vanessa Grellet is the global head of strategic partnerships, alliances and channels at ConsenSys. She was involved in setting up the Enterprise Ethereum Alliance, sits on the board of the Accounting Blockchain Coalition, and is the president of the Blockchain for Social Impact Coalition.Emma Channing is the founder, CEO and general counsel at Satis Group LLC and the founder of NodeWomen — a networking organization for women working in blockchain and associated technologies — and a co-founder of Global Blockchain Convergence, a 150+ person global blockchain policy laboratory and think tank that creates organic opportunities for policy collaboration across the blockchain tech stack. Across her over-20-year career, she has directed complex transactions, led successful domestic and global regulatory compliance, and built holistic and flexible legal approaches for several cutting-edge technologies, including med-tech and digital assets.Kahina Van Dyke is the global head of digital analytics and channels at Standard Chartered Bank in Singapore, formerly with Ripple and Facebook. Van Dyke carries "with her years at Mastercard and Citi, where she oversaw the launch of new mobile remittance products and expanded operations into new markets such as Europe, the Middle East and Africa." At Money 2020, where she brought together women across fintech and blockchain to speak with one another informally, she stood out as a champion of women and people of color in fintech.
Seize the opportunities!
There are many startups in the space from series A to those about to have an initial public offering, as well as institutional actors that are hiring their internal blockchain, digital asset and cryptocurrency teams.
There's a huge need for experienced product managers, development operations, full-stack engineers, marketing, sales, legal, finance, etc. You don't need to know a blockchain programming language to start, but it will get you noticed. How can you get started? Educate yourself. Here is an article from ConsenSys called "Breaking into Blockchain: How to Get a Job in Crypto," and there are many courses available on ConsenSys Academy.
The views, thoughts and opinions expressed here are the author's alone and do not necessarily reflect or represent the views and opinions of Cointelegraph.
Shailee Adinolfi is the director of business development in the Americas at ConsenSys. Shailee works on central bank digital currencies, digital assets and blockchain-based consortia for trade and commerce globally. Prior to joining ConsenSys, she was the vice president at BanQu Inc., a decentralized digital identity and supply chain technology company. She spent over 10 years on USAID-funded projects in economic growth, trade, financial services and mobile payments in Africa, Asia and the Middle East. She has her Bachelor of Arts in business administration and Master of Arts in international affairs from American University.