Let's review the best cryptocurrency coins to invest in the year 2020 and see why these top cryptoassets are prime to run during the next crypto market bull run cycle.
Top 20 Cryptos to Buy for 2020: Best Coins to Invest in 2020
Over the past year, we've seen cryptocurrencies become increasingly mainstream. We saw positive market signs throughout 2019, and that could make 2020 a record year for cryptocurrencies.
What are the best cryptocurrencies to buy in 2020? Which coins offer the best investment opportunity today? Which digital tokens have their brightest days ahead of them?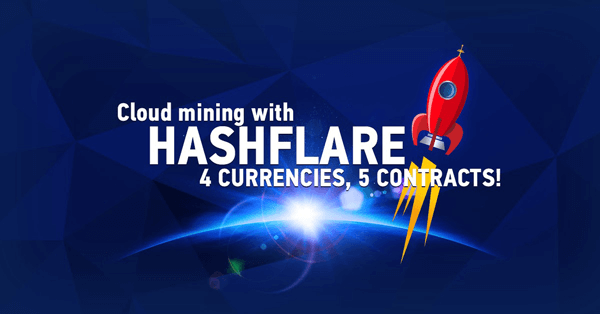 Keep reading as we highlight the top 20 cryptocurrencies to buy for 2020.
Bitcoin (BTC)
Bitcoin (BTC) is the king of the crypto world. It's the world's most dominant cryptocurrency, accounting for 60% of the total cryptocurrency market share. When bitcoin rises or falls, the rest of the market tends to follow. Whether you're getting into crypto for the first time or an advanced crypto user, there's nothing wrong with investing in bitcoin. It's a tried, true, and proven cryptocurrency with plenty of infrastructure to support it. Optimistic investors will point to price predictions calling for BTC to hit $100,000 by the end of 2020.
Bitcoin Price 2019 High: $13,793 BTC/USD exchange rate value
Bitcoin Price 2019 Low: $3,444 BTC/USD exchange rate value
Bitcoin Price All Time High: $19,892 BTC/USD
Ethereum (ETH)
Ethereum (ETH) is the world's second-largest cryptocurrency by market cap. Launched in 2015, ETH has risen to become a viable competitor to bitcoin as king of the crypto world. One of the biggest reasons for optimism with ETH is that it works in a much different way than bitcoin and other cryptocurrencies. ETH is used by the decentralized apps built on the Ethereum blockchain. Those decentralized apps make use of Ethereum's killer features like decentralized governance, smart contracts, and more. Ethereum has one of the most active developer communities in the crypto space, and there's no reason to believe Ethereum's momentum will slow down anytime soon.
Ethereum Price 2019 High: $350 ETH/USD
Ethereum Price 2019 Low: $103.41 ETH/USD
Ethereum Price All Time High: $1,396 ETH/USD
Ripple (XRP)
XRP is a digital token that plays a crucial role in Ripple's ecosystem. Ripple, a private Switzerland-based financial services company, has tried to distance itself from XRP to avoid having the token labeled as a security. However, XRP's value is closely connected to Ripple's products and services to this day. As Ripple expands its banking services to institutions worldwide, the value of XRP has continued to surge. Specifically, Ripple and XRP enable banks to settle cross-border payments in real-time with end-to-end transparency and lower costs. XRP is also unique in that it doesn't have to be mined. XRP is currently ranked as the world's third-largest cryptocurrency by market cap, although it has occasionally surged past ETH to take the second position behind only bitcoin.
XRP Price 2019 High: $0.48 XRP/USD
XRP Price 2019 Low: $0.25 XRP/USD
XRP Price All Time High: $3.05 XRP/USD
DigiByte (DGB)
DigiByte (DGB) is a digital token founded in 2014 by lead developer Jared Tate. DigiByte's goal is to increase transaction speed and security while operating in a decentralized environment. True to its goals, DigiByte's technology performs better than most other cryptocurrencies. It's 40 times faster than bitcoin, for example, because it has 15 second block times, making DGB the fastest token on the UTXO blockchain. DigiByte also made headlines for becoming the world's first blockchain to implement Segregated Witness (SegWit), which means transaction confirmations are kept separated from information stored within the block, helping DigiByte achieve faster transactions without compromising security. The ultimate goal of DigiByte is to create a global payment system accessible to people around the world.
Litecoin (LTC)
Litecoin (LTC) was launched back in 2011 as a faster, more lightweight alternative to bitcoin. Litecoin took bitcoin's core code and changed certain metrics to speed things up. Today, LTC continues to offer 4x faster block times than bitcoin (2.5 minutes instead of 10 minutes) and 4 times as many tokens (84 million total supply instead of 21 million). LTC creator Charlie Lee infamously sold all of his LTC holdings at the height of the market back in 2018, and some believed that would be the death of LTC. Litecoin, however, continues to go strong, and merchant adoption is growing for the popular cryptocurrency.
Maker (MKR)
Maker (MKR) is the proprietary token for the Maker digital ecosystem. One of the most unique things about MKR is its low total supply: there's a total supply of just 1 million MKR tokens. Maker hit its highest ever price on January 20, 2018, at $1,687.86. Heading into 2020, MKR is priced at around $550. Many other tokens have lost 90% or more of their value from their all time highs back in 2018, which makes MKR look impressive by comparison. Moving forward, Maker will continue to be a smart contract platform on the Ethereum blockchain that backs and stabilizes the value of the stablecoin DAI through a system of collateralized debt positions (CDPs), autonomous feedback mechanisms, and incentivized external actors. MKR tokens are used to pay transaction fees in the Maker ecosystem, and MKR token holders have voting rights within that ecosystem. If you believe in the DAI stablecoin and its unique decentralized balancing mechanism, then MKR may be the right choice for you.
Binance Coin (BNB)
Binance Coin (BNB) is arguably the most successful crypto exchange coin in the world today. Heading into 2020, BNB is worth around $15, down from its all-time high of $38.82 in June 2019. As long as Binance remains a popular exchange, and as long as BNB tokens can be used to pay transaction fees on Binance, BNB will continue to have considerable value. Some people buy BNB because they regularly trade high volumes on Binance and want to save money. Others buy BNB as an investment, believing that the Binance exchange will continue to be popular moving forward.
Cardano (ADA)
Cardano (ADA) was created in September 2017 by Charles Hoskinson, one of the co-founders of Ethereum. At first glance, ADA seems like it offers many of the same benefits as Ethereum: Cardano lets developers build decentralized apps and smart contracts, for example. Moving forward, Cardano and the ADA token aim to solve some of the biggest issues facing cryptocurrencies around the world: interoperability and scalability. Cardano's developers are specifically focused on tackling the international payments space, reducing the time and cost of international money transfers. Using ADA, banks can reduce international payment times from several days to just a few seconds.
Chainlink (LINK)
Chainlink (LINK) is an Ethereum token that powers the Chainlink decentralized oracle network. That network allows Ethereum smart contracts to securely connect to external data sources, APIs, and payment systems. A sports betting smart contract may use Chainlink to connect to third-party football scores, for example, and then use those scores to execute the contract. The unique selling feature of Chainlink is that the development team figured out how to get information in and out of a blockchain in a way that was still secure, trustworthy, and decentralized. LINK is also one of the few tokens that have gained significantly in recent months: as BTC, ETH, XRP, and LTC have fallen towards the end of 2019, LINK has more than doubled. Going into 2020, LINK is sitting at a price of around $2 a piece, down from its all-time high of $3.90 reached in July 2019.
Crypterium (CRPT)
Crypterium (CRPT) is priced at around $0.40 as we head into 2020, down significantly from its all-time high of $3. Today, CRPT has a market cap of around $37 million. CRPT isn't the best-known name on this list. So why did we pick it as one of the top 20 cryptocurrencies for investors in 2020? Well, CRPT hodlers have reasons for optimism in the future. CRPT is an Ethereum-based token that works as the 'fuel' for all crypto-fiat transactions available within the Crypterium Wallet. Over the course of 2019, Crypterium's developers added support for cashouts, Crypterium Card top ups, and cryptocurrency purchases. One of the most unique parts about Crypterium, however, is that the 0.5% transaction fee is used to burn CRPT tokens. Every time someone makes a transaction within Crypterium, the circulating supply of CRPT tokens drops. That could pay huge dividends for investors in the future.
0x (ZRX)
0x (ZRX) is a permissionless protocol that provides the infrastructure to facilitate the creation of decentralized exchanges on the Ethereum blockchain. 0x uses off-chain transaction relayers and Ethereum smart contracts to provide an open order book and decentralized exchange. The ZRX token, meanwhile, functions as payment to relayers by the users of the protocol. It's also a governance token for protocol upgrades. Heading into 2020, ZRX is priced at around $0.25, down significantly from its all time high of $2.53 in January 2018. ZRX token holders may have reason for optimism moving forward, although critics will point to the fact that ZRX faces stiff competition from competitors like Binance DEX and other decentralized exchange platforms.
EOS (EOS)
EOS is one of the newest digital currencies on our list. Launched in June 2018 by cryptocurrency pioneer Dan Larimer, EOS first made headlines with its $4 billion ICO, which was one of the longest and most profitable ICOs in history. Unique selling features with EOS include its delegated proof of stake mechanism, which achieves consensus in a different way than most major cryptocurrencies. EOS also has no mining mechanism; instead, block producers generate blocks and are rewarded in EOS tokens based on their production rates. EOS's governance system is built on a complex set of rules. Although EOS experienced growing pains with its governance structure at launch in 2018, it continues to gather momentum moving into 2020. EOS is currently priced at around $2.70, down from its all time high of $23 in August 2018.
Stellar (XLM)
Stellar (XLM) was launched in 2014 to provide ultra-fast digital currency payments. It also made a handful of early investors very wealthy: at launch in 2014, XLM was trading hands for less than a penny. In January 2018, XLM hit an all-time high of $0.94. Heading into 2020, XLM is priced at around $0.06. The fast payment system and rock-solid development team could continue to build momentum for XLM moving forward, although XLM continues to face competition from every other digital currency that emphasizes high-speed transactions.
Basic Attention Token (BAT)
Basic Attention Token (BAT) is one of the most unique cryptocurrencies on this list. It's an Ethereum token that powers the Brave browser's blockchain-based digital advertising platform. The Brave browser continues to grow for mobile and desktop users. It's the only browser in the world that pays you to use the internet: Brave rewards internet users with a portion of the advertising revenue based on ads they have viewed. It's all powered by blockchain technology and the Basic Attention Token. You're not going to get rich with the Brave browser, although BAT could legitimately disrupt the entire digital ecosystem as we know it. Heading into 2020, BAT is priced at around $0.20, down from its all-time high of $0.98 reached in January 2018.
Kyber Network Crystal (KNC)
The Kyber Network Crystal (KNC) is a digital token that offers seamless token swaps anywhere. It's a decentralized, peer-to-peer crypto-asset exchange built on Ethereum. With the Kyber Network, a dynamic reserve pool allows the network to maintain its liquidity while keeping swap exchanges as cheap and fast as possible. KNC hit its all time high of $5.32 in January 2018. As we head into 2020, KNC is priced at around $0.18. KNC is a deflationary ERC20 token used by Reserve Managers in the Kyber Network to pay exchange fees for on-chain exchanges. The 'deflationary' part of KNC is important: a portion of KNC gets burned in every transaction. The biggest reason for optimism with KNC is that it solves a crucial liquidity problem faced by many centralized exchanges.
Crypto.com (MCO)
MCO is a digital token used to access a range of products and services. Today, the key feature of the network include its MCO Visa cards, the MCO wallet, and portfolio building services. The ecosystem is operated by Crypto.com, which originally started the project under the Monaco brand name. Moving forward, Crypto.com plans to continue with its mission of fueling "the world's transition to cryptocurrency". At the most basic level, Crypto.com and its MCO token are making crypto more accessible and usable with tools like prepaid visa cards and mobile wallets. The Crypto.com/MCO Visa cards also come with unique benefits, including 10% cashback on Airbnb and Expedia and a 100% purchase rebate for standard Spotify and Netflix subscription plans. The prepaid card currently supports the Singapore Dollar (SGD), allowing you to spend your bitcoin balance anywhere SGD is accepted.
Ripio Credit Network (RCN)
Ripio Credit Network (RCN) tokens are way down the crypto market cap list. As we move into 2020, RCN tokens sit outside the top 120 cryptocurrencies by market cap. So why do some believe RCN tokens are one of the best investments for 2020? Well, the Ripio Credit Network is an open global credit network that connects lenders, borrowers, and loan originators on the blockchain to create frictionless, transparent, and borderless debt markets. That's a fancy way of saying that Ripio Credit Network makes it easier for anyone, anywhere in the world, to get a loan or lend money to earn interest. If successful, the project could change the global banking sector – and it's all powered by the RCN token.
Tierion (TNT)
Tierion (TNT) is an Ethereum-based token used as part of the Tierion platform for data verification. Tierion turns the blockchain into a global platform for verifying any data, file, or business. TNT allows blockchain users to store, share, and verify huge amounts of data in a single, fast transaction. Moving into 2020, Tierion works with over 500 apps to verify on-chain data. As the number of apps supporting Tierion continue to grow, we can reasonably expect the value of TNT to rise.
Decred (DCR)
Decred (DCR) is an open-source bitcoin fork that emphasizes development funding, on-chain governance, and consensus mechanisms. Founded in 2016, DCR wants to solve bitcoin's inefficiencies while creating a truly autonomous digital currency. With DCR, stakeholders make the rules using an innovative consensus voting model. The end result is a digital currency controlled by the people who hold it, free from outside third parties and other influencers. Moving into 2020, the Decred development team aims to create an innovative hybrid proof of work (PoW) and proof of stake (PoS) consensus voting system, a censorship-resistant blockchain-anchored public proposal platform, and smart contracts, among other features.
Bitcoin Cash (BCH)
Bitcoin Cash (BCH) launched on August 1, 2017, after a rift within the bitcoin development team. BCH's developers wanted to remove blocksize limits to improve the on-chain scalability of bitcoin. Today, BCH developers continue to emphasize bitcoin's value as an everyday payments mechanism, while BTC developers tend to focus on bitcoin's value as a long-term form of wealth storage. Despite seemingly endless controversies and attacks from bitcoin maximalists, BCH continues to be one of the world's top cryptocurrencies by market cap. BCH also survived the November 2018 hard fork that created two versions of BCH, which today are known as Bitcoin Cash (BCH) and Bitcoin Satoshi's Vision (BSV). If you believe in the value of bitcoin as a daily payment option, then BCH could be a smart investment.
Honorable Mentions and Sleeper Candidates
TRON (TRX): Tronix (TRX) is the digital currency for the TRON blockchain. The goal of TRON is to create a decentralized version of the internet. Today, TRON is already one of the largest blockchain-based operating systems in the world, offering high scalability, throughput, and availability. As TRON usage continues to grow moving into 2020, the value of TRX can be expected to rise.
Tezos (XTZ): Tezos is an open-source platform for assets and applications backed by a global community of validators, researchers, and builders. The platform offers secure, institutional-grade smart contracts, solving key blockchain technology barriers like smart contract safety, long-term upgradeability, and open participation. All Tezos token (XTZ) holders can participate in network upgrades by evaluating, proposing, or approving amendments. Token holders can also help secure the network by baking or delegating tokens.
DigixDAO (DGD): DGD is the native Ethereum-based token governing the Digix network. The decentralized autonomous organization supports tokens tied to physical assets. Digix Gold (DGX), for example, is tied to the price of gold. In the future, the platform plans to support other DG tokens that represent silver, platinum, and other precious metals. DGD reached its all-time high of $600 in February 2018. Moving into 2020, DGD sits at just $17.
Komodo (KMD): Komodo is an open, composable smart chain platform. The unique feature of Komodo is that it supports transparent, anonymous, private, and fungible transactions. Komodo is ending 2020 ranked in the top 60 cryptocurrencies by market cap with a current value of around $0.65, down from its all-time high of $10 reached in December 2017. Moving forward, Komodo plans to focus on business-friendly blockchain solutions that are secure, interoperable, scalable, and adaptable.
Monero (XMR): The ultra-secure, privacy-focused cryptocurrency is untraceable, and untraceable currency will always have value on the internet. Whether using XMR for black market activities or just wanting your money movements to stay private, Monero is an excellent option.
Zcash (ZEC): ZEC is a decentralized, open-source cryptocurrency launched in 2016. If you think of bitcoin as HTTP, then ZEC is HTTPS. It's a more secure cryptocurrency that still publishes and records all transactions on a blockchain, but with details about the sender, recipient, and amount remain private. In a world where privacy is becoming increasingly rare, cryptocurrencies like XMR and ZEC will continue to have value.
Siacoin (SC): Siacoin (SC) uses blockchain technology and cryptocurrency to fuel a low-cost cloud storage solution. Although development progress has been slow, SC could legitimately disrupt the billion-dollar cloud storage industry at some point in the future. The core feature of SC is that it lets you use your underutilized hard drive space to earn money. Anyone who needs storage space, meanwhile, can spend SC to access that storage space. Files are encrypted and distributed across the Sia decentralized cloud.
Enjin Coin (ENJ): Enjin was first founded as a gaming community platform called the Enjin Network back in 2009. In 2017, Enjin decided to break into the crypto space with an ICO that reportedly raised $18.9 million. Today, the Enjin ecosystem includes the Enjin Platform, Explorer, Wallet, and Beam, all of which empower gamers with ownership of digital assets while also allowing game developers to earn revenue.
Enigma (ENG): Enigma aims to secure the decentralized web using its decentralized open-source protocol. The Enigma protocol lets anyone perform computations on encrypted data, bringing privacy to smart contracts and public blockchains.
Solve (SOLVE): Solve aims to use blockchain to disrupt the healthcare administration space. The Ethereum-based SOLVE token is required to participate in the platform and make transactions. As the usage of the Solve platform continues to grow among healthcare providers worldwide, the value of the SOLVE token can be expected to rise.
Best 2020 Cryptocurrencies List: Top Cryptoasset Investments to Buy Investor Disclaimer
Trading and investing in cryptocurrencies (also known as digital or virtual currencies, cryptoassets, altcoins, tokens, etc.) is risky. We are not a registered broker, analyst, investment advisor, or anything of that nature. The information above is provided purely for guidance, informational, and educational purposes. We recommend independently verifying and confirming all the information contained on this page. We do not accept any liability for any loss or damage whatsoever caused by our information. Cryptocurrencies are not suitable for all investors, and all cryptocurrency investments are made at your own risk and discretion.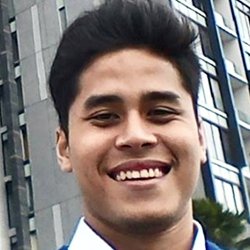 I'm Aziz, a seasoned cryptocurrency trader who's really passionate about 2 things; #1) the awesome-revolutionary blockchain technology underlying crypto and #2) helping make bitcoin great 'again'!