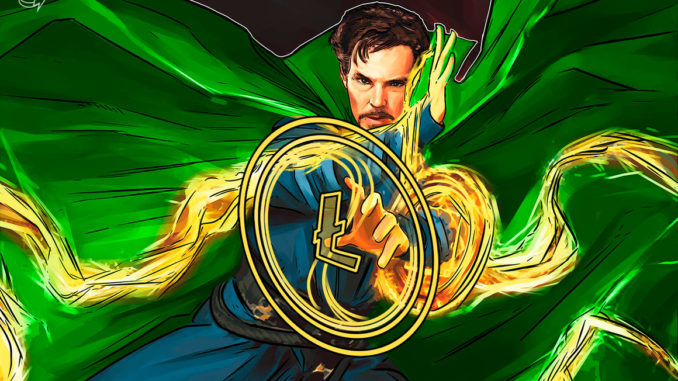 Litecoin (LTC) might be 60% below its December 2017 all-time high at $420, but that hasn't stopped its futures contracts open interest from reaching a record $584 million. This makes LTC the seventh-largest cryptocurrency by market capitalization and it ranks third in derivatives, behind Bitcoin (BTC) and Ether (ETH).
As shown above, LTC futures aggregate open interest increased by 285% over the past three months. One should keep in mind that such an event is not necessarily positive since futures contracts require both a buyer (long) and a seller (short). Nevertheless, this increasing interest allows even more substantial players to participate.
Another interesting development is the recent Chicago Mercantile Exchange (CME) Ether futures contract listing serving as indication that other cryptocurrencies might follow suit soon.
Litecoin is the third-largest holding on the Bitwise 10 Crypto Index Fund (BITW), and the assets under management in this fund recently surpassed $780 million.

Grayscale Litecoin Trust (LTCN) also adds another $210 million worth of assets under management issued initially to institutional investors. These growing figures provide clear evidence of Litecoin's potential.
Longs are still underwater
By looking at daily liquidations, investors can better assess how traders have been using leverage. Unexpected price swings will tend to cause higher liquidations than those ongoing trends, such as the recent Litecoin 15% rally to $174.
In the chart above the largest green candle represents longs having their positions forcefully terminated on Jan. 10 as LTC price dropped 32% in 18 hours.
On the other hand, the Feb. 5 rally to $164 liquidated $56 million worth of shorts, but this is still no match to the January's $128 million bearish movement.
Volume failed to sustain the most recent rally
Litecoin's failure to break the $186 peak from Jan. 10 was followed by a downturn in volume, which indicates a lack of interest at the current levels. LTC's total trading volume decreased by 12% over the last thirty days.
The current $584 million in futures interest open interest is substantial when matched against LTC's $980 million daily average trading volume on spot exchanges.
From a price analysis point of view, both Litecoin and Bitcoin Cash's price action appear to lag bearish and bullish moves from Bitcoin. Retail and institutional traders are likely aware of this relationship.
Traders should also consider given Etheruem's high gas fees and Bitcoin's rising transaction costs, an extended Litecoin rally could be driven by investors looking for faster transfers and cheaper fees.
If Litecoin's privacy features are eventually implemented, this could finally give the altcoin the much needed push to break $200 and targets near $300 aren't outrageous.
The views and opinions expressed here are solely those of the author and do not necessarily reflect the views of Cointelegraph. Every investment and trading move involves risk. You should conduct your own research when making a decision.