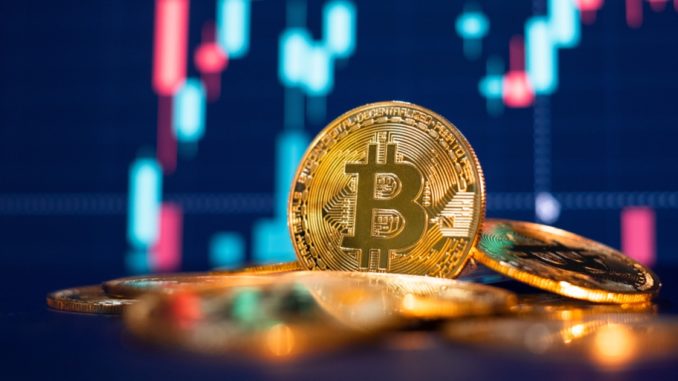 Jim Cramer, the Mad Money host on CNBC media company, has revealed that he recently paid off a mortgage using profits generated from his Bitcoin investments. On Thursday, April 15, Cramer disclosed that he paid off his mortgage the day before by selling half of his Bitcoin investments.
Cramer stated on CNBC's Squawk on the street: "From the chart, I may be the only natural seller, but it was so great to pay off a mortgage."
He further added: "It was like, kind of, phony money paying for real money. I now own a house—lock, stock, and barrel—because I bought this currency. I think I won!"

He stated that he purchased a significant amount of Bitcoin when the price was at around $12,000. Yesterday on April 15, Bitcoin price was selling at $64,829.
Cramer appeared to suggest that he followed investment advice he normally gives to his viewers: "Trimming positions to take profits after seeing considerable gains." He said that he had sold half of his Bitcoin holdings.
Cramer has been a vocal supporter of Bitcoin for a while now. In February, he talked about his motivation for owning Bitcoin describing the crypto as "an alternative to a cash position, where you make absolutely nothing." He therefore mentioned that it would be "almost irresponsible" not to include Bitcoin in a portfolio.
Last month, Cramer stated that he made more money from his investments in Bitcoin than what has on gold.
Although Cramer did not specify exactly how much money he generated from his Bitcoin sales, in other interviews, he stated that he invested $500,000 in Bitcoin after he faced frustrations with gold. That could put his profits from yesterday's sales at over $1 million.
Why Bitcoin Is A Good Thing 
Bitcoin continues to gain more and more authority as more investors are allocating part of their cash into the cryptocurrency. Most prominent entrepreneurs have adopted the alternative store of value. Michael Saylor, the founder and CEO of MicroStrategy software firm, was the first ever institutional investor to bet on Bitcoin. Jack Dorsey's Square became the second to invest in the crypto asset and among other investors, Tesla became the biggest.
Many investors together with Saylor are borrowing money at low-interest rates to purchase even more Bitcoins. The reason is that Bitcoin is a relatively safe bet.  
Recently, Saylor hosted a seminar for institutional investors to help them understand the benefits of purchasing and holding onto Bitcoin when reflected in the current conditions of the economy. The economy is unstable and with inflation and decreasing buying power of fiat money, investors see Bitcoin as the solution.  
Image source: Shutterstock