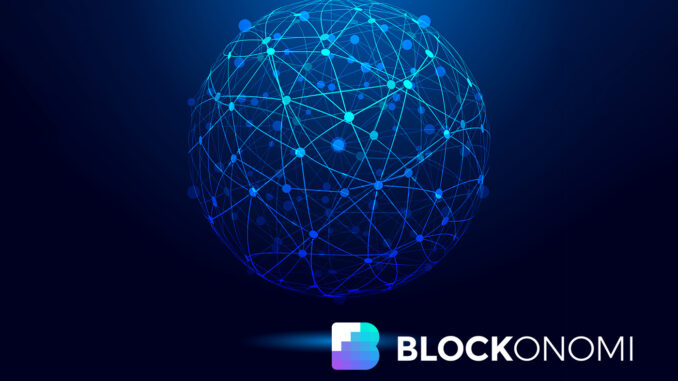 Unstoppable Domains, a San Francisco-based startup focused on creating domains in blockchain, has announced that Cloudflare has enabled native resolution of .crypto domains.
The platform allows people to use public blockchains to host websites, which are likely harder to take offline, as blockchain isn't able to be easily censored.
The integration will allow more than 500.000 domains using the .crypto blockchain domain to get mainstream adaptation by facilitating access for millions of internet users around the globe by using any web browser without the need for specialized software.
While blockchain domains have continued to gain popularity over the years, they have failed to gain mainstream appeal beyond cryptocurrency enthusiasts and decentralized internet advocates due to their technical nature and setup process traditionally required to access them

Now, internet users will be able to access .crypto domains just by changing a simple setting in their everyday web browsers, giving them access to the decentralized web and benefit from a truly neutral internet.
Back on February 9th, cryptocurrency exchange OKEx became one of the first exchanges to integrate support for blockchain-based addresses using Unstoppable domains for outgoing transactions, following Huobi and Coinbase's example.
Harvesting the Power of Cloudflare Technology
Cloudflare's Distributed Web Resolver was announced by the company back on January 13th of 2021 as a result of its research team's efforts on finding alternatives to resolve queries that satisfied the necessities of decentralized protocols like InterPlanetary File System (IPFS) and Ethereum.
The Domain Name System (DNS) allows users to surf the web by using easily memorable URLs like "blockonomi.com" instead of http://199.188.207.53/, making the internet easier to access for users.
Distributed systems like Ethereum and IPFS are not compatible with DNS due to their intrinsic properties, forcing companies to implement different solutions such as specialized web browsers or plugins to connect.
Cloudflare is one of the leading companies providing web infrastructure and security services, allowing web services to increase their performance and security against DDoS attacks.
Now, with the integration of decentralized protocols, Cloudflare will play an essential role in the development and adoption of the decentralized web (web3).
The Decentralized Web Movement is Gaining Momentum
While blockchain technology has seen most of its success in areas like cryptocurrencies and financial platforms, other applications like Non-Fungible Tokens (NFT) and web3 have continued to gain support over the last few months.
Unstoppable Domains originally offered a way to facilitated crypto transactions by making it similar to sending mail, but it soon started expanding its horizons and applications to become one of the biggest players in Web3.
Web3 advocates see this transition to a decentralized web as an essential step in the return to the original web, where according to its creator Tim Berners-Lee "no permission is needed from a central authority to post anything, there is no central controlling node and no single point of failure."
With concerns over censorship, monopolization, and privacy concerns on the grow each day, users who had never paid special attention to how they use web services have started to pay attention.
Matthew Gould, CEO of Unstoppable Domains, referred to these concerns by stating:

"In a time when data breaches have become commonplace, while privacy and ownership over an individual's own digital assets are paramount, centralized control has been called into question by many forward-thinking people and companies. This new system is different. It puts the control back where it should be, back in the hands of the user."
This has been reflected in the increasing popularity of messaging apps like Telegram and Signal among privacy concerns related to Whatsapp and Facebook messenger, increasing use of Parler by Twitter users who were banned from the platform, and the ever-growing interest in Decentralized Apps (dAPPs).
518