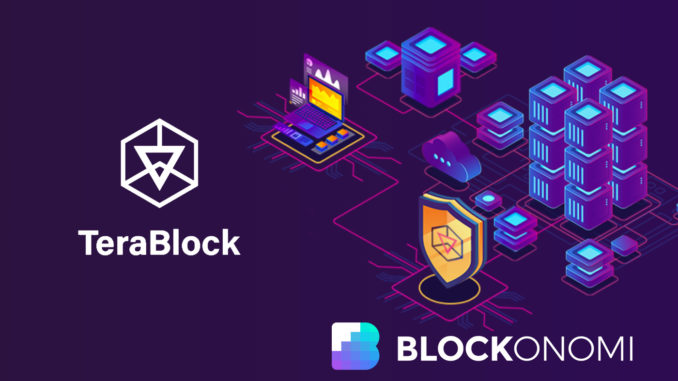 `The word 'crypto' in cryptocurrency speaks volumes about the complexity of this particular niche. It's no secret, newcomers to the crypto trading world face many challenges. For starters, the newbie has to settle on a particular digital currency.
Picking the right token to invest in isn't what it once used to be. The ever-growing number of new digital asset options is scary, not just for starters, but for the experts as well. After the beginner becomes conversant with the available crypto investment options, it's time to pick a trading management platform.
Ideally, you're interested in partnering up with a platform that helps mitigate trading risks, secure, and, with automation features for easy trading. An ideal crypto portfolio offers benefits such as:-
Convenient tracking of digital investments via appsSeamless asset monitoringHassle-free ordersEasy comparison of your investments' performanceReal-time updates, coin movements, and your balances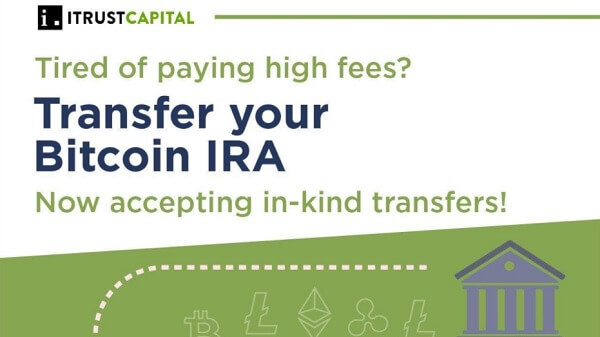 After picking an award-winning exchange platform, you proceed to research the best crypto trading strategies. In as much as the crypto movement has created many millionaires, it has also led to bankruptcy for many others. Very many people have seen their life savings obliterated in a matter of hours, days, or weeks. All because they were hasty and didn't do due diligence before venturing into the profitable, yet risky crypto arena. Be a smart crypto trader and take the easy way out of automating your fund management.
Where the Rubber Meets the Road
Providing solutions to the inexperienced traders is exactly what Shivam Tandon set out to do.  In 2016, Shivam who's an engineer cum serial investor got introduced to the cryptocurrency trading world. Being the problem solver he is, Shivam developed an ingenious set of algorithms to automate his crypto trade. These trading algorithms allowed him to trade 24/7 with the minimalist of fuss. Soon, Shivam opened up a Telegram channel to connect and share experiences with other traders. The overarching goal of his Telegram broadcast channel was to introduce struggling crypto newbies to simple yet effective trading automation algorithms to better manage their portfolios.  In October 2017, the Telegram broadcast channel, dubbed TorqueLabs was up and coming. TorqueLabs was comprised of two distinct trading vehicles: Torque AI and TitusAI. These AI-powered trading products mimicked the algorithms used by Telegram's bots. The financial products were an instant success.
Milestone Achievements By Jan 2017, the trading hub trade volume surged to a whopping $56 million. This incredible financial feat transformed Shivam into a rock-star crypto investor. Using the profits, Shivam embarked on a quest to recruit some of the best financial and engineering minds to his company. This staff works around the clock to continually refine the automation algorithms.
As of today, TeraBlock has traded assets worth an estimated $145 million. On 10th March 2021, the company launched a TBC token sale. On the 11th of May 2021, the IDO will be conducted on BSCPad.
TeraBlock has created a wonderful crypto ecosystem that's friendly, intuitive, and secure to newbies. Working in partnership with Binance, the crypto trade automation company is set to launch an exchange. The TeraBlock exchange will be hosted on Binance Cloud and available on both mobile and PC. TeraLabs hopes to leverage Binance's liquidity to help offset the huge costs associated with setting up a new exchange.   Shivam's research and experience have helped him to identify the frequently asked questions by crypto newcomers. These are:
Where does one buy crypto?Where do you buy crypto?Which is the best crypto to buy?How do you manage your funds?
How TeraBlock is Reshaping the Crypto Trading Scene
TeraBlock is destined for greatness. Its trademark automation algorithms are a huge game-changer in the crypto trading world. With it, everyone, regardless of their crypto acumen, has an opportunity to walk away with a piece of the trillion-dollar industry that cryptos have become. Here are some of the revolutionary in-built features of the TeraBlock technology.
a) Trade Automation
(i)  Index Trade Automation
TeraBlock offers four tailor-made pre-defined trading indexes. These indexes are based on trading fundamentals such as asset performance, market cap, statistical data, and your project overview. The platform allows users to instantly get their historic trading data. This feature is a welcome lifeline for newcomers who don't have a clue on how to manage their funds. To get started, the user selects a preferred index to trade on. The trader then inputs their asset picks into the system. The AI-designed algorithms work behind the scenes to research and monitor the markets. The slightest market correction prompts the intelligent bots to change tact. The trading bots drop these falling assets only to buy in when the market settles. This automation saves newbies from untold losses and frustrations.
(ii) Automated Portfolio Trading
This product is ideal for users with a basic understanding of the cryptocurrency trading arena. The experienced traders only need to drag and drop their selected crypto options to their portfolio. Once that is done, the trader selects their trading strategies or, they can simply create a set of rules instructing the system on when to buy, sell, or put a stop loss. The automated portfolio feature enables the traders to check out the historical performances of their selected picks for informed decisions. The trading algorithms use your portfolio to automate your fund management.  The platform accepts both BTC and $ USD.
b)     Trade Convert and OTC Portal
TeraBlock is a one-of-a-kind crypto management enterprise that allows users to switch their digital assets with a click of a button. Making deposits, withdrawals, or simply paying for new assets using your held cryptos is as easy as ABC. Unlike with other crypto trading management portals, TeraBlock doesn't charge you when your deposit, or withdraw from your digital wallet. Traders don't need to worry about dealing with trading fees and order books. The platform is remarkably secure from hacks, and they've taken out insurance against thefts.  Here are the rest of the impressive features you'll find at TokenLabs.
User-friendly interfaceBest rates for large crypto transactionsInstantaneous price lock once your quote is processedRisk-free large crypto transactionsNo hidden chargesSecure encryption for your wallets
Benefits of Choosing TeraBlock
Choosing TeraBlock is without a doubt, one of the smartest financial investment decisions you'll ever take. There are tons of benefits up for grabs, not just for the complete crypto trade beginners, but the experienced pros as well. The merits include:
Portfolio Management Automation
Handling a diversified cryptocurrency portfolio is a grueling endeavor. For consistent returns, you'll need to be a master researcher. Research reinforces your acumen for predicting the ever-volatile crypto markets.
Why go through all that hassle whereas you can simply partner up with TeraBlock to automate the complicated trading processes? Yes, TeraBlock is where you need to head if you're a newbie seeking to venture into the lucrative crypto realm. This company has pioneered an automated trading and crypto management system for seamless experiences. The system uses intelligent algorithms to trade on your behalf. Once you've fed the system with your baseline asset picks, it monitors the markets to protect and grow your portfolio. You can create custom rules for the machine to follow. For instance, you can filter your crypto trading to select assets. Or you can instruct the system to stop trading once your balance clocks certain limits.  This automation frees you the valuable time you'd otherwise have spent studying the complicated crypto markets. The apps provide you with real-time data on all your favorite crypto picks. The automation allows users to instantly retrieve historical performance data on any of the listed assets.
Seamlessly exchange between your favorite digital assets
Let's say you have a hunch that Dogecoin is headed to the moon. On your wallet, however, you only hold Etherum and Bitcoin. At the same time, you don't wish to deposit more funds into your digital wallets. On most crypto management platforms, you'd be required to perform some paperwork to offload your existing investments. That's not the case with TeraBlock, however. Here, you are a click away from swapping your digital currencies minus all the beauracracies.
Binance Cloud supports TeraBlock ecosystem
Security is a matter of life and principle, as far cryptocurrency trading goes. One wrong move or slip and you risk getting breached and all your cryptos vanishing into thin air. TeraBlock perfectly understands the security concerns of their clients. That's why TeraBlock has partnered up with Binance Cloud to formulate a hackproof crypto exchange ecosystem. Binance has a wealth of experience with building user-friendly and secure web and mobile apps. Additionally, Binance helped to inject massive liquidity toinsure the hub of the exchange against hacks and crypto theft.
Is TeraBlock right for you?
If you're a novice looking to venture into the crypto trading world, then TeraBlock is perfect for you.  Managing portfolios has never been this easy. Capitalize on the ingenious trade automation algorithms designed by Shivam and his team at TeraBlock to make gains in the crypto realm. TeraBlock offers many benefits to both newcomers and seasoned cryptocurrency traders. A simple drag and drop procedure is all you need to create your first crypto portfolio. The intelligent bots, then, automatically manage your selected assets. The company is on track to integrating DeFi into its exchange portal. They're also keen on coming up with new ways to help businesses to raise funds and create awareness using IDO.
About the founder
Shivam Tandon has been building successful technology businesses for over a decade. The dual engineerwith a penchant for cryptocurrency trading has been in charge of startups in 3d Printing, IoT, and, the industrial design space. He's instrumental in developing the native algorithms that have made cryptocurrency automation a reality for countless people having zero experience in the craft.
References
1,192