This article takes a look at 3 major industries that blockchain technology is changing and how blockchain is shaping industries of the future.
Blockchain & Cryptocurrency
During the last few years, blockchain technology registered on most people's radar in the form of cryptocurrency. Bitcoin and other cryptocurrencies have never been far from the headlines as financial markets constantly re-evaluate how much value they actually hold in comparison to traditional currencies.
Although cryptocurrencies function by using blockchain technology, these two concepts are not the same thing nor are they synonymous. Blockchain is the underlying technology that powers cryptocurrency, representing a novel solution to secure data in a transparent and secure manner through its decentralized structure. Cryptocurrencies are a manifestation of blockchain technology, with a wide-range of projects extending the use cases of this revolutionary technology through different applications and functionalities.

(Source: Deloitte)
Blockchain holds great potential in redefining systems by incorporating 'trustlessness' through a distributed network of computers that work towards a common set of goals, thereby eliminating the need for intermediaries or third parties. This would significantly streamline the data verification process, enabling fast and cheap transactions. More importantly, blockchain holds amazing potential for authenticating transitions without the need of a central authority. This empowerment that blockchain affords is one of the many reasons why industries and companies are jumping into the bandwagon to explore its possibilities.
(Read more: Category of Cryptocurrency Market: Blockchain Platform)
Does it Work?
For any technology to be realistically adopted and embraced, there must be conviction that it could actually work. The most prominent example of blockchain's effectiveness can be seen through Bitcoin, which is regarded as the 'founding father' of cryptocurrencies. Bitcoin is the first decentralized cryptocurrency that was created in 2008, representing a peer-to-peer (P2P) electronic cash system that eliminates banking intermediaries. With Bitcoin, users can send value transactions globally within minutes, while paying an insignificant fee for doing so. The creation of Bitcoin is an important milestone in not only cryptography and computer science, but also the evolution of our financial system. For the first time in human history, we are empowered to participate in a decentralized system that allows us to have total and absolute control over our wealth.
(Source: The Bernie Group)
Though currently the major limitation of blockchain is scalability, a comprehensive amount of innovative and exciting solutions are currently being worked to enable blockchain technology to scale to massive levels.
(See also: Guide to Centralized Cryptocurrencies: What Makes a Coin Centralized?)
Industries that Blockchain Technology is Changing
The first application of blockchain technology is digital cash in the form of Bitcoin. The potential of blockchain technology lies in its versatility for a wide variety of applications and use cases across many different industries. Let's take a look at 3 industries that blockchain is poised to disrupt:
1. Banking
It is ironic that banks are now starting to embrace blockchain technology, even though cryptocurrencies were first created to eliminate the reliance and trust on financial intermediaries. As much as many would argue, financial institutions will still play a vital part in our monetary system. Banks play intermediary to a bevy of financial services across the world, and blockchain will change the nature of many daily bank operations over the next decade.
By using blockchain, transferring assets between two parties that are located on opposite sides of the world work as if they were right next door to each other.
Blockchain could also help banks move currency internally within their own organizations. Banks could develop their own regulated cryptocurrencies to replace traditional dollars. Bank-centric cryptocurrencies would completely transform the way that the world interacts with money and finance. An example of a cryptocurrency that has been making waves in the banking arena is Ripple (XRP), which has partnered with an impressive number of renowned banks.
However, banking regulation moves slowly and it will probably be some time before financial institutions have the go-ahead to integrate blockchain in their services.
(Read more: Cryptocurrencies: A New Asset Class for Institutional Investors?)
2. Healthcare
Healthcare is an incredibly complex industry comprised of many players along the health services supply chain. Medical information and client records are siloed in individual systems across the healthcare landscape, and accessing those records remains difficult for providers and consumers alike.
Blockchain technology offers the healthcare industry a chance to store all medical information on one comprehensive database. When patients switch doctors or providers, the patient's entire medical history would be stored in a single, easily accessible system.
Blockchain technology could lead to a medical record storage system so robust that medical history could be passed down to future generations, which could lead to new medical breakthroughs.
(See also: Crypto Beginners Guide: 5 Things Crypto Newbies Should Know)
3. Sharing Economy
The sharing economy – or widely known as the peer-to-peer (P2P) industry – has only begun to be recognized over the last few years, but it is important to include it on this list because of the fundamental changes that it will undergo once fully integrated with blockchain technology.
This fledgling industry will grow to monumental portions over the next few years. In 2014, the global P2P lending market – which is just one aspect of the industry – was valued at 3.5 billion U.S. dollars. Statista estimates that this market will be worth close to one trillion U.S. dollars by 2050.
(Source: Statista)
Uber and Airbnb are examples of companies that has consolidated their dominance in the sharing economy. These companies changed their respective sectors by undercutting traditional intermediaries such as taxi services and hotels, thereby streamlining the user experience and garnering huge profits in the process. However, most P2P services still rely on a central authority to facilitate transactions.
When blockchain hits the P2P industry in earnest, these central authorities will be completely removed from the equation. Uber and Airbnb-like services will still exist, but now consumers will have the power to deal directly with each other over a blockchain network.
As the ease of completing transactions with blockchain increases P2P platforms' versatility, this industry will absorb many more services that were once handled by traditional business models.
(Read also: Guide to Cryptocurrency Liquidity: How to Measure Liquidity & Trade Well)
In a Nutshell
Blockchain is finding new advocates beyond the tech industry every day. But this technology still needs time to be proven and enhanced upon. As it gains traction in a comprehensive range of sectors, blockchain will shift and adapt as we find new uses for it. Many blockchain systems are currently still in their conceptualization phase, and it could be the case that its implementation and execution in the market will undoubtedly look very different from its current status today.
(You might also be interested in: Bitcoin vs Alt Coins Returns: Comparison of Gains Between Bitcoin & Altcoins Investing)
—-
This article is contributed by Manju Mohan has a background in computer science, economics, instructional design, and UX design. She is the CEO and Co-Founder of Ionixx Technologies – a design, web, mobile and blockchain technologies service provider. She holds a Bachelor's degree in Computer Science and Economics from the University of Western Ontario and a Master's degree in Instructional Technology from San Francisco State University.
Beneficial Resources To Get You Started
If you're starting your journey into the complex world of cryptocurrencies, here's a list of useful resources and guides that will get you on your way:
Trading & Exchange
Wallets
Read also: Crypto Trading Guide: 4 Common Pitfalls Every Crypto Trader Will Experience and Guide To Cryptocurrency Trading Basics: Introduction to Crypto Technical Analysis.
Enroll in our Free Cryptocurrency Webinar now to learn everything you need to know about crypto investing.
Get our exclusive e-book which will guide you on the step-by-step process to get started with making money via Cryptocurrency investments!
You can also join our Facebook group at Master The Crypto: Advanced Cryptocurrency Knowledge to ask any questions regarding cryptos!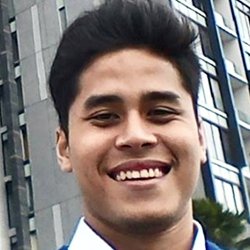 I'm Aziz, a seasoned cryptocurrency trader who's really passionate about 2 things; #1) the awesome-revolutionary blockchain technology underlying crypto and #2) helping make bitcoin great 'again'!