As Wilson Chandler tells it, despite being a NBA star with a decade-plus pro career and nearly $80 million in career earnings, the 6'8 combo forward still got his start in blockchain the same way scores of enthusiasts do: trading shitcoins. 
Chandler told Cointelegraph that he first heard about crypto from some "kids" he played Fortnite with in 2017. After growing fascinated by their stories of turning paltry sums into legitimate holdings, he eventually invited one out to his Chicago home for a crash-course on setting up wallets and using exchanges.
From there, the record is all on-chain: per a look at his Etherscan address, his early investment strategy was little more than spray-and-pray.
"From there I bought coins — Bitcoin, ETH, Stellar — bunch of shit just playing around, learning. Lost a bunch of coins doing silly stuff like pump and dump companies, not knowing any better."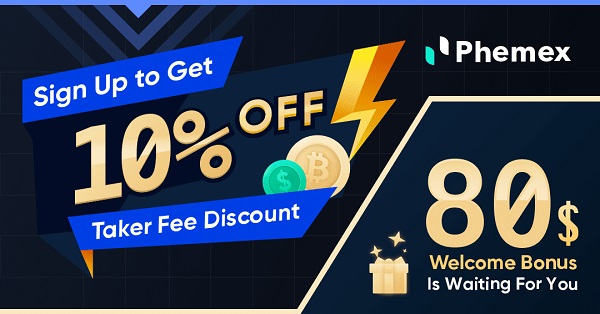 Like many degens-in-development, he relied on a network of friends for information. As he recounted on a recent episode of NFT collector podcast Club Top Shot, he had one enthusiastic buddy talk him into a pump-and-dump scheme based out of Amsterdam — a scam that cost him a significant Bitcoin position. The friend? The late, legendary rapper and activist Nipsey Hussle.
"I think about that shit all the time," he said, laughing. 
However, he told Cointelegraph that those early stumbles have now paved a path to what may well end up being a second act for the former star.
"Experience is the best teacher they say."
Second acts and sneaker deals
As a basketball player, Chandler's resume is stellar. For years he could be relied on for strong 13-5-2 stat lines, primarily playing for scrappy Denver teams that twice made the playoffs — including an all-time great hipster team in the "Knuggets," the collection of Nuggets and Knicks players assembled in the wake of the Carmelo Anthony trade. 
However, signs pointing towards the end of Chandler's playing days. He's been on three teams the past three years, opted out of the "bubble" playoffs last year, and most recently played for the Zhejiang Guangsha Lions — a stop in China that can often signal a last hurrah for a pro player. While he's said in interviews that he had offers on the table from NBA teams, including playoff contenders this year, he is ultimately looking towards retirement.
If some of his recent investments are any indication, crypto and NFT collecting could play a major role in whatever comes next for the former star. In addition to opening a medical marijuana dispensary, he's starting to become a savvy NFT collector and is working to enmesh himself into the space.
Last month he revealed that he had become a proud CryptoPunk owner, changing his avatar to one of the staggeringly expensive collections of pixels. It was a surreal moment for many longtime NFT collectors, and a source of validation for those aficionados who held out hope for mainstream adoption in the thick of an ugly bear market.
Come At Me starting to pick it up. @zed_run if he keeps this up I might have to use him as a stud pic.twitter.com/qcwtmMgytN

— Wilson Chandler (@wilsonchandler) April 10, 2021
Just a few weeks later, he announced a neat, possibly first-ever "digital shoe deal" in collaboration with NFT company CryptoKickers. Basketball stars inking shoe deals with major brands is nothing new, but CryptoKickers designs one-of-one streetwear-inspired shoes for virtual worlds like Cryptovoxels and The Sandbox — a use case that major fashion and apparel brands have long had their eye on. For the time being, Chandler now has the best virtual 'gear' of any NBA player in the Metaverse. 
Currently, however, his true passion is Zed Run. The Polygon-based collectible horse racing and breeding game has attracted significant attention due to rising popularity and the eye-watering sums rare, 'genesis' breed horses can fetch for collectors and racers. For Chandler, the social and educational elements are what drew him in.
"It's a fun way to learn the space, get out there, explore, engage the communities. Fuck, I can breed and race digital horses and talk shit with friends and meet new friends. It's just fun overall the entire space. And that interaction and engagement sometimes leads to new opportunities and other things that I may find just as fun and profitable."
Helping him learn the ropes are some high-powered, largely unnamed whales who he's met through chatrooms and networking. Like many traders and collectors, he's discovered that private communities are an ideal way to corner 'alpha,' and he's even gotten in on some fractionalized ownership deals for rare horses — including a horse stable agreement with one "Jake," who works with Dallas Mavericks owner Mark Cuban's venture capital outfit. 
"I'm in some incredible private group chats with some major players and they're so giving with information and tips. Definitely makes it easier for me to open and have that confidence to ask the simple/dumb questions i need in order for me to learn. So I'm grateful for those guys. They've definitely embraced me with open arms in this short period of time."
It's a kind of elation that many investors feel in the midst of their first or second bullrun — the realization that, once you've learned the ropes, there's a sprawling, thrilling, and potentially profitable frontier to explore:
"I'm having fun but I am also making an investment and building/holding assets with tremendous upside while I'm at it."
Clout and culture
Chandler isn't the only basketball star dabbling in NFTs. In recent weeks, younger players like Josh Hart, Tyrese Haliburton, and reigning Rookie of the Year LaMelo Ball have started collections, with LaMelo in particular flourishing under the tutelage of collector-whale Pranksy. 
https://t.co/bgt23pOUhl

— Melo (@MELOD1P) June 6, 2021
Ball is now an illustrious shitposter on the Bored Ape Yacht Club Discord server with hundreds of messages laughing at memes and talking digital bonsais. 
The NBA/NFT takeover shouldn't be a surprise, given the success of NBA Top Shot. The Dapper Labs product, which turns basketball highlights into collectible "moments," has been a smash hit, selling thousands of highlights and propelling Dapper to a valuation upwards of $7.5 million.
Chandler believes that it might be the start of a trend — NBA players, after all, have a long history of serving as tastemakers and arbiters of what is hip. And in NFTs, they now have a rapidly evolving technological and cultural movement that in some ways reflects the nature of the modern game, which is increasingly defined by absurd athleticism and pace.
"The NBA has always been more progressive than most leagues my opinion," said Chandler. "And it's fast paced, non stop action — especially the way the game is played now. You don't get that anywhere else. Guys are much more athletic than before, guys' ranges are crazyand guys are just so beautifully skilled nowadays. So I can see why fans and players gravitate towards NFTs. It's fun and exciting, and they're making money off this stuff."
BAYC or Meebits? Which do you like more? And why?

— Wilson Chandler (@wilsonchandler) May 8, 2021
The range of participation in the space from players is broad. Chandler notes that, aside from collecting NFTs, plenty of players have made angel investments into blockchain companies, including early plays in Dapper and Coinbase. He thinks eventually the NBA itself will come to experiment with the technology, calling it a "no brainer for them."
However, it's still the early days of NFTs. He points to former Brooklyn Nets teammate as a "pioneer in the NBA when it comes to blockchain in general," as Dinwiddies' effort to tokenize a portion of his contract forced the league to "sit up and take notice."
This trailblazing effort from Dinwiddie was just two years ago, and yet both the tech and adoption seem to have sprinted forward since — a sign that NFTs are just getting started with their push mainstream, says Chandler.
"We're at the Atari stage — just wait until we get the Playstation 5."