There are always two components to each altcoin's price. One is the coin's own characteristics: Fundamentals, investor sentiment toward the asset, liquidity and trading volume, among many others. Another powerful factor — the one that often renders any altcoin-specific dynamics irrelevant — is Bitcoin's performance.
Like it or not, when the king of cryptocurrencies soars, there is room for the shabbiest shitcoins to punch way above their weight. When BTC tumbles, even the sturdiest alts can take a proportional hit. It's a question of knowing which is which.
Many traders within the crypto markets are relatively unfazed by decreases in the U.S. dollar value of their holdings, because they trade almost exclusively against Bitcoin on key exchanges where the liquidity of the altcoin / BTC pair may be more attractive than the same alt / stablecoin pair.
And of course, there are plenty of trading diehards who don't intend to cash out their position into fiat in the near future at all: The cohort who believe that increasing their Bitcoin portfolio is more important than transferring into the inflationary U.S. dollar, or some other fiat currency.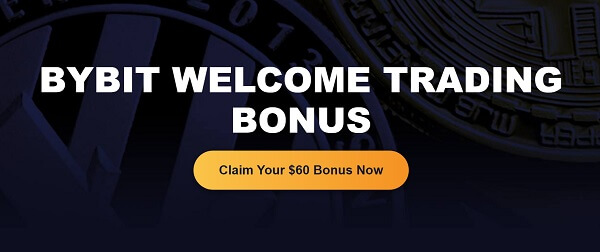 But it's all correlated, right?
While it may seem that coins' own conditions are irrelevant given Bitcoin's outsize influence, they do, in fact, make a difference. Assets with a healthy outlook of their own are often among the top gainers when things are bullish, and when there is a market-wide correction, they can recover faster and harder than the rest of the altcoin bunch — and even Bitcoin itself.
So how do you tell which coins' market situation is healthier than others' when everything is gory red? The VORTECS™ score, an algorithmic tool comparing historic market conditions around each coin to the present situation, can offer some clues. Exclusively available to subscribers of Cointelegraph Markets Pro, each asset's VORTECS™ score indicates whether the present combination of the coin's market and social metrics is historically bullish, bearish, or neutral.
Here are some very recent examples. When Bitcoin plunged below $30K on Tuesday following the bearish news coming out of China, stablecoins remained the only class of digital assets not to go deep into the red territory.
However, over the next 24 hours, BTC recovered many of the losses, bouncing back to above $33K. Not all altcoins were quick to replicate this relief rally, but many of those that did were aided by historically favorable individual conditions that the VORTECS™ indicator captured hours before the negative trend turned around.
PARSIQ (PRQ) Analysis
24-hour price change: +18.83% vs. USD, +2.21% vs. BTC
PRQ saw a rough week as its price declined from $0.88 on June 17 to $0.56 just before the Bitcoin- induced market-wide slump on June 22. It then slipped further down to $0.35.
While the coin's VORTECS™ score line has been yellow (neutral) for much of the week, it began picking up as the price was sliding down, suggesting that the patterns of market and social conditions around the coin were looking increasingly similar to those in the past that were consistently followed by significant price increases within 12 to 72 hours. The coin was ripe for a breakout — if and when Bitcoin-driven macro forces allowed.
BTC's about-face that came late on June 22 meant that the way was open for fundamentally strong altcoins to rebound. PRQ's VORTECS™ score peaked at 86 (red circle in the graph) shortly after the negative trend reversed, halfway through the coin's leap from $0.35 to $0.55, although the score's trend had been upwards for several hours.
Solana (SOL) Analysis
24-hour price change: +26.36% vs. USD +12.96% vs. BTC
Although SOL's VORTECS™ score did not cross the psychologically important threshold of 80 this week, it has been in the high 70s consistently, indicating the model's reasonably high confidence in the coin's favorable outlook.
When its price began to sink along with the rest of the market, VORTECS™ dynamics remained positive: In fact, the low price point ($21.41, first red box) coincided with the highest score (77, red circle). Judging by the historical precedent, the coin was poised for an energetic recovery.
When the tide turned, SOL was among the biggest winners of the day, regaining 26% against USD and almost 13% against Bitcoin.
Enjin Coin (ENJ) Analysis
24-hour price change: +18.73% vs. USD, +7.30% vs. BTC
Much like PARSIQ's case, Enjin's VORTECS™ score shot up as the crypto market followed Bitcoin into a tailspin. It reached a high of 79 early on June 22 (red circle) and remained in the green zone throughout the entire flash crash.
As the correction was over, the price of ENJ shot up from the low of 79 cents to the high of $1.04.
Cointelegraph Markets Pro is available exclusively to members on a monthly basis at $99 per month, or annually with two free months included. It carries a 14-day money-back policy, to ensure that it fits the crypto trading and investing research needs of subscribers, and members can cancel anytime.
Important Disclaimer
Cointelegraph is a publisher of financial information, not an investment adviser. We do not provide personalized or individualized investment advice. Cryptocurrencies are volatile investments and carry significant risk including the risk of permanent and total loss. Past performance is not indicative of future results. Figures and charts are correct at the time of writing or as otherwise specified. Live-tested strategies are not recommendations. Consult your financial advisor before making financial decisions. Full terms and conditions.