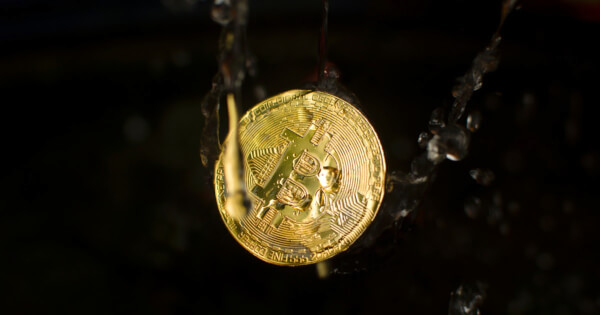 After nearly touching highs of $65,000, Bitcoin has pulled back significantly. At the time of writing, the cryptocurrency is trading at 53,755.98$, down 3% in the last 24 hours. Bitcoin spiked to touch $64,870 ahead of Coinbase's public listing last week but has since retreated to the $53K-$55K level.
Although a natural correction is normal after a spike in price, Bitcoin's plunge this time around has worried market experts, who reveal that the cryptocurrency's momentum may remain bearish if the digital asset fails to break above $60,000 soon. Key indicators also show signs of weakness on Bitcoin's part, and its short-term forecast appears bearish, according to market strategists.
Lead JPMorgan Chase analyst Nikolaos Panigirtzoglou said, "If the largest cryptocurrency isn't able to break back above $60,000 soon, momentum signals will collapse." The analyst and his team remarked that inflows into Bitcoin funds have been weak lately. Additionally, Bloomberg strategists reported that in the past few days, Bitcoin futures also experienced a "steep liquidation." If Bitcoin fails to surge past the psychological mark of $60,000, its momentum might be difficult to reverse.

Currently, the cryptocurrency is facing headwind at its 50-day moving average, pinpointed at around $56,819. If Bitcoin fails to flip this level into a support, the cryptocurrency may retreat further and retest the $50,000 level. This would translate to a 10% decline from its current levels. Breaking above $60K is therefore crucial for Bitcoin to continue its upward journey.
Volatility may not be bad
Despite this bearish forecast, some industry leaders have taken Bitcoin's volatility as a sign of maturity. Stephen Ehrlich, co-founder and CEO of Voyager Digital, shared with Blockchain.news:
"Volatility is good for crypto. It serves multiple purposes as the whole crypto ecosystem matures, which we have to remember is an industry and technology that is still only just over a decade old. New and emerging industries are by their nature volatile as they move towards mainstream adoption. In the case of Bitcoin, its volatility has steadily been decreasing over time and even the recent sharp moves have not seen such a big rise in volatility compared to historically."
One small step for Coinbase, one giant leap for crypto
Although Bitcoin has faced headwind recently, there is no denying the fact that the cryptocurrency industry is maturing and slowly gaining mainstream acceptance. Thanks to Coinbase's listing, a limelight has been cast on the crypto sector, enabling institutional and retail investors to peek into the world of DeFi, NFTs, and crypto. Many corporate giants have adapted their business model to integrate cryptocurrency payments.
Venmo figures among the latest payments company to announce an integration of crypto payments to its app. Users will now be able to buy, sell, and hold cryptocurrencies via Venmo. 
Image source: Shutterstock