Automated trading platforms or 'bots' have become a popular way to trade cryptos. Instead of having to watch the crypto markets, and look for entry and exit opportunities, crypto trading bots do most of the work. Cryptohopper and 3commas have emerged as two of the most popular trading bots in the marketplace, and they both offer great tools for trading cryptos.
Cryptohopper and 3commas offer many similar tools and both charge a fee to use their services. If you want to see a quick rundown of the similarities and differences between the two platforms, just skip down to the next section.
It is impossible to say which platform is better in an objective sense. Both Cryptohopper and 3commas give users a range of automated tools to choose from, and both will make trading crypto a lot easier.
Have a look at what Cryptohopper and 3commas do, and see if either one would make a good addition to your trading toolkit.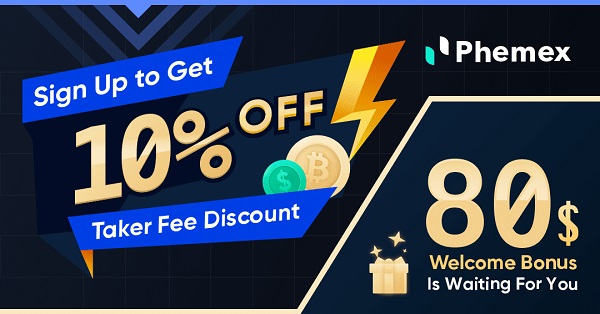 Also take a look at our complete Trading Bots guide where we go into more detail about how these platforms work and provide some more options.
Cryptohopper vs 3Commas
Cryptohopper and 3commas both work from an API key that will allow the platform to make transactions on your behalf at a number of popular crypto exchanges.
Both platforms have a lot in common and will provide the following features:
Cloud-based platform for 24/7 connectivityFee-based serviceWork with a range of crypto exchanges via an API keyAutomated trading optionsLong/short trading with limit ordersUser-friendly trading interfaceMarketplace for Purchasing third-party bots & signals
Cryptohopper: The Rundown
Depending on how you choose to define a trading bot, Cryptohopper may or may not fit that definition. Cryptohopper is a great trading platform that offers advanced trading tools, as well as signaling and backtesting tools that professional traders use regularly.
Visit Cryptohopper
Cryptohopper lets its clients use a cloud-based platform that can manage numerous crypto positions on 8 major crypto (officially supported) exchanges. The exchanges that officially support Cryptohopper are:
KuCoinBinanceCoinbase ProBittrexPoloniexKrakenHuobiBitfinex
Cryptohopper supports 75 tokens according to its website, so clients won't have any trouble finding a token pair to trade.
How Cryptohopper Works
Cryptohopper will allow its clients to use a range of semi-automated trading tools on supported exchanges. Once it is configured by a user, the Cryptohopper bot will trade automatically on exchanges with a client's account.
The platform also features trading signals that can help you decide if you want to enter or exit a position. In addition to automated trading, Cryptohopper also has social trading functionality that will let traders work together to profit.
Cryptohopper Tools
Cryptohopper will allow you to set up buying and selling parameters on any of the crypto exchanges that support its platform. The triggers that you decide to use can be configured to work in any market conditions, but the platform doesn't really offer a fully automated trading algo.
Cryptohopper has the following order types/trading tools:
Trailing Stop Loss – When a position moves in your favor, it can be a good idea to use a stop loss order that adjusts itself to the market, so that some of the gains will be a sure thing. A trailing stop loss does this for you, and Cryptohopper has it as a standard feature on its platformSearching for Targets – One of the reasons why traders use automated tools is because they simply can't be at a trading terminal 24/7. Cryptohopper will be at every exchange, all the time, looking to open or close a position when the market moves to a level that you determine. This is extremely handy for traders who aren't able to make trading a full-time job but have a good idea of the positions they want to take.Reserved Funds –If you want to make sure there is always something saved-up in your account, Cryptohopper has a reserved funds tool that lets you set aside a given amount of tokens. This may or may not be a useful feature for your individual style of trading, but it is a nice tool to have available.Scalp Trading – Scalp trading (or 'scalping') is a way to make money quickly off of small market movements. Cryptohopper has automated the scalping process, and the platform will scalp on your behalf along parameters you decide.Positive Pair Trading –The trend is your friend, and Cryptohopper has created a positive pair trading tool to help find the best opportunities for making a winning trade. Cryptohopper's positive pair tool will look for any tokens pairs that have been performing well over the last 24 hours, and enter those markets.Triggers – The crypto markets can move quickly, and Cryptohopper's triggers allow you to get in on the action. You can set up triggers to buy or sell short any of the tokens that Cryptohopper supports, and make a trade when the market moves in the direction you think it will take.Short Selling – Selling a token short means that you will be able to profit from a fall in its value, and Cryptohopper has created the ability to sell a token short when a trigger point it hit. You can also set up a level where the position would be closed, and your profit locked-in.Dollar Cost Averaging – When you buy a larger position in smaller increments, the amount that the overall position cost to buy changes. This is called dollar-cost averaging, and Cryptohopper has built a dollar-cost averaging tool into its trading platform. There are many ways to use dollar-cost averaging, and you can learn more about it on Cryptohopper's website.Signalers – Cryptohopper allows third-party traders to act is signalers as a part of its social trading network. You are able to see the kind of trading track record that a signaler has, and trade your tokens with them. Of course, past trading success is no guarantee of future returns, but it is a nice option if you want to use the insights of other traders to potentially profit!
Cryptohopper Pricing
Cryptohopper has a three-tiered pricing model that also allows you to demo the lowest tier for a week at no cost.
Pioneer Plan: Free Trial for 7 Days – The Explorer hopper plan is free to use for seven days.Explorer: Starter package ($19 Per Month) – The starter packagae will cost $19 USD per month. This plan will give you the ability to manage 80 positions chosen from up to 15 tokens, with technical analysis applied every 10 minutes. You will also be able to set-up 2 triggers with this plan.Adventure: Trader Plus Package ($49 Per Month) –The Adventure Hopper plan is Cryptohopper's mid-range plan, and it will cost you $49 USD per month. This plan boosts the number of positions to 200 and lets you trade in 50 different tokens. You will also get technical analysis applied every 5 minutes, and be able to use 5 triggers.Hero: Pro Trader Package ($99 Per Month) – The Hero Hopper plan is the top-of-the-range offering from Cryptohopper. It allows you to manage up to 500 positions selected from 75 tokens. You will be able to use 10 triggers and receive technical analysis every 2 minutes, and it costs 99 USD per month. The Hero Hopper plan also adds altcoin signals to the rest of the features.
If you want to learn more about Cryptohopper, please check out our in-depth review right here.
Is Cryptohopper a Better Platform?
If you are looking for a platform that can manage your crypto trading, Cryptohopper could be a good choice. It does offer a range of automated trading tools, that once configured are more or less automatic. Building your own trading algos might sound difficult, but Cryptohopper's platform is very intuitive.
One area where Cryptohopper shines is the sheer number of positions it allows its customers to keep open. Even the most basic plan will allow you to trade up to 80 positions, which is a large number for any single trader. The cost to try Cryptohopper on a medium-term basis is also reasonable, and it can be paid for on a month-to-month basis.
Cryptohopper is a very capable automated trading platform, and it is a great fit for anyone who wants to be connected to the crypto markets all the time. Whether or not it is superior to 3commas is a subjective question, and would be answerable only on a case-by-case basis. Let's look through what 3commas does, and get a feel for what it offers its clients.
Visit Cryptohopper
3Commas: The Rundown
3commas offers its clients a range of automatic trading options. Unlike Cryptohopper, 3commas does have fully automated trading bots that will operate without being configured by the client.
3commas also allows the use of simple trading tools to create custom bots, and also has simple automated trading tools for simpler trading strategies.
Visit 3Commas
3commas will operate with the following crypto exchanges (supported features given according to 3commas website and reproduced verbatim):
Bittrex (Smart Trade, Portfolios, AutoTrading Bot)Poloniex (Smart Trade, Portfolios)HitBTC (Smart Trade)Coinbase Pro (GDAX) (Smart Trade)OKEx (Smart Trade, AutoTrading Bot)Bitmex.com (AutoTrading Bot)Kraken (SmartTrade)Bitfinex (Smart Trade)Binance (Smart Trade, Portfolios, AutoTrading Bot)KuCoin (Smart Trade)Bitstamp (Smart Trade)Houbi Global (Smart Trade, AutoTrading Bot)Gate.io (SmartTrade)
As you can see, the functionality of 3commas is highly dependent on what exchanges you feel comfortable using. For a deeper look into what each of these tools allows you to do, keep on reading!
The Tools
3commas has a flexible structure that allows traders to use mostly automatic trading bots, create automated trading sequences, or just use automated buying and selling tools.
This may be one area where 3commas is a better fit for some traders, as it has algos that are basically automatic once some simple parameters are created.
Smart Trading – The smart trading feature allows you to set up trade parameters that will be automatically executed by 3commas cloud-based platform. These tools are similar to the ones that are offered by Cryptohopper and will allow you to stay on top of the market without being lashed to a trading terminal. Both long and short trading is supported by the platform, as long as it is allowed by the exchange.Auto Trading Bot – The Auto Trading Bot that 3commas is basically automatic. All you have to do is choose a token pair, and enter some basic trading parameters. Once the bot is active, it will work on your behalf to make profits. You can fine-tune the bot you use by choosing a long, short or composite strategy for the token pairs you want to trade, and the bot will basically do the rest.
Like everything on 3 commas, there are some variables you can tweak, and try to ramp up your gains. The composite bot tool allows you to mix long and short positions over a variety of token pairs, to take advantage of more complex trading strategies.
There is also a list of the top bots from the last 24 hours, in case you want to try and jump on a willing trend. All of these tools create the potential for profit and are almost totally automated. Of course, once you set the bot loose, you will be responsible for any losses, so starting small is probably a good idea.
3commas Pricing
3commas has three plans that offer more to traders as they climb the pricing ladder. Unlike Cryptohopper, 3commas does offer a 3 day free trial if you signup for their pro plan.
The Starter Package – For $22 USD per month, 3commas will give you access to the Smart Trading terminal with no trading limits and include errors and cancelations notifications. Due to the fact that most of the crypto exchanges only support the Smart Trading terminal, this plan would probably be a good place for most traders to start.The Advanced Package – For $37 USD per month, 3commas gives you everything from the Starter Package and adds access to simple bots, as well as personal signals provided by Trading View.The Pro Package – The Pro Package from 3commas will set you back $75 USD per month and adds both complex and Bitmex bots to the offering, as well as full portfolio management. There are also deals for customers who sign up for longer periods of time with 3commas.
If you want to read more about 3commas, please check out our in-depth review right here.
Visit 3Commas
Which Automated Trading Platform is Better?
It is fair to say that both Cryptohopper and 3commas are great in their own regard. There are many overlapping features between the two platforms, and if you are looking for simple automated trading tools (not a trading bot), either one should be able to fulfill your needs.
One advantage that Cryptohopper has over 3commas is that the platform can be used without cost for a week, which is great for people who have never used an automated trading platform, and aren't sure if it will be a good fit. Where 3Commas offers a 3 day free trial if you signup for their top "Pro" plan.
3commas is nice for people that want to have access to a fully-automatic trading platform, which will trade along parameters that are created by the client. Both offer marketplaces where you can purchase pre-built bots or trading signals and both work with a variety of the most popular crypto exchanges.
Cryptohopper's starter plan is $19 per month and 3Comma's is $22. But Cryptohopper's top plan is $99 per month and 3Comma's is $75 so it might make sense to go with 3Commas if you need more positions and Cryptohopper's if you are just starting out.
We recommend you at least try out both free trial periods to see which one suits your needs best.
A Word on Safety
One of the biggest concern that surrounds automated trading platforms is how well they keep client funds safe. While both Cryptohopper and 3commas use industry-standard safety protocols, whenever you generate an API key for your account, you are putting funds at risk of theft.
Every trader will have to decide for themselves whether or not the risk of loss via theft is worth using an automated trading platform, which will trade real assets on their behalf. The upside is access to the markets on a nonstop basis, and the risk is that some crafty hackers will figure out a way to take advantage of a platform's unforeseen security shortfall.
These safety risks aren't specific to 3commas and Cryptohopper, which have done a good job in designing platforms that have adequate safety precautions.
It may be a good idea to start using automatic-trading with a small amount of tokens, and see how it goes. If you like the platform you choose, and the returns are good, it is always possible to add funds and increase the position sizes.
5,503