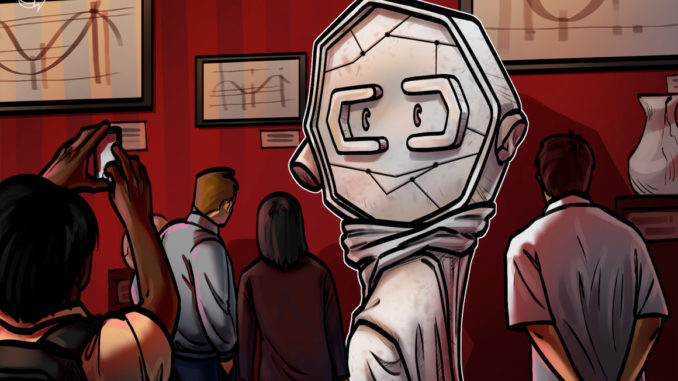 As restrictions seem to be easing for many, people who are looking to leave their houses and discover their region or country can ride the nonfungible token (NFT) wave with physical exhibitions and galleries that will be opening over the second half of 2021 — with some having opened their doors already.
Will there be one opening soon in your area? Is there already one open? Are you looking to travel domestically or internationally and want to experience a medium of art that seems inaccessible?
Let's take a look around the world at nine galleries in Australia, Europe and the United States that are blurring the line between reality and the Metaverse, and a few that are can only be seen via a trip to the Metaverse.
Put them shoes on, and let's go
The Museum of Art and Philosophy: Hobart, Australia
The Museum of Art and Philosophy, an NFT-focused gallery in Australia, will showcase artists who were originally published in its print magazines, New Philosopher and Womankind. Upon examining the NFT boom, the gallery's curators decided that a physical gallery would be a fantastic way to present NFTs in a manner that lets people come and experience them for themselves.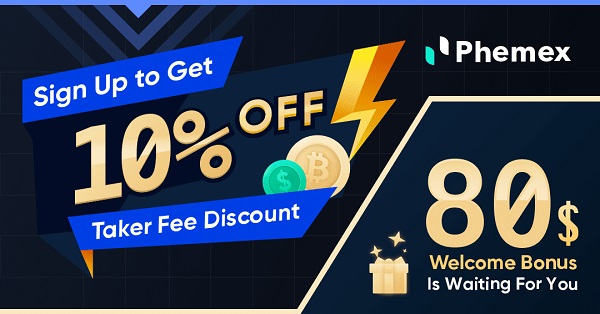 The opening will coincide with Hobart's "Dark Mofo" festival from June 16 to 22, inclusively inviting everyone to come and see what NTFs are all about.
Out East
Two galleries in Russia are planning, or have already organized, galleries and exhibitions that display and educate people on the world of contemporary art and NFTs. As the borders open to football fans, these galleries are planning to open their doors to the world of digital art and NFTs.
Underground Museum: Moscow, Russia
Located in Zaryadye Park in Moscow, visitors of Underground Museum can see works from contemporary Russian artists along with a few features from Russian NFT artists. The pieces and exhibition are set to change at least every two weeks, and the NFTs showcased in this gallery are put up for auction on Rarible.
For example, here is an excerpt from the NFT video "Waves" by Fayaz Azizov from the second "Sovrisk #Onstream" exhibition, which opened on May 20.
Hermitage Museum: St. Petersburg, Russia
Although little is known about the actual opening of the exhibition, the world-renowned Hermitage Museum is looking to open a gallery showcasing and exploring NFT art, along with hosting seminars presented by speakers from ITMO University and museum staff and curators. This project plans to be the first exhibition in Russia to explore the usefulness of NFTs and examine just how their work can challenge traditional copyright control and ownership.
Heading West
Three galleries in Europe have dedicated themselves to showcasing NFTs, demonstrating how the new age of digital and blockchain art could have the potential to influence a new art movement.
Kiwie Space: Riga, Latvia
The Kiwi Space showroom, hosted by Kiwie 1001, presents many different NFT artists and their contributions to the NFT space. Located in the 100-plus-year-old Galerija Centrs, this public exhibition showcases up-and-coming NFT artists and all that is fresh in the digital art space — as voted by Kiwie 1001's Discord users themselves. The exhibition started in early June, so head over to Riga if you are looking to support rising artists and a promising industry.
Francisco Carolinum Linz: Linz, Austria
From June 11 to September 15, the "Proof of Art" exhibition takes place at Francisco Carolinum Linz and is advertised as one of the world's first exhibitions of all that is NFT: the history, the applications, future predictions and the impacts that nonfungible tokens will have on the art world.
The museum will be focused on educating its visitors on the world of NFTs, ensuring the public is aware of what is actually happening and how it all works. To bring the excitement back home, Francisco Carolinum Linz has also constructed its museum online in the Ethereum-based Cryptovoxels, ensuring that all of those who want to learn about NFTs can do so in any environment that is comfortable.
Museum of Modern African Art: Amsterdam, Netherlands
This is your last week to see the feat and excellence that is the first NFT gallery to open in Amsterdam showcasing portraits of African kings and queens. Known as the "The Portraitist," this artist's exhibition of NFTs of African kings is currently on display at the Museum of Modern African Art (MoMAA) as one of the first exhibitions to proudly represent African art and history on the blockchain and in the NFT community. See the works by The Portraitist up until June 18.
Heading into the New World
Three notable exhibitions are opening in the United States this summer as citizens welcome the fresh air and open galleries. Spanning three different regions of the country and three different cities, each with its own unique culture and environment, they come together with one goal in mind: promoting the world of NFT art.
Blackdove: Miami, FL
With Miami quickly becoming the hotspot for all things blockchain, the Blackdove gallery sure hits the spot in attempting to change the way people see NFTs. With the collective effort of over 50 international artists contributing more than 100 NFT art pieces, this gallery is sure to catch waves with the crypto community.
Opened on June 3, Blackdove viewers also have the option to buy an NFT on the spot, allowing visitors to directly support artists, as well as giving people the chance to own their own piece of this new contemporary, digital art.
imnotArt: Chicago, IL
After developing their own online NFT gallery, the creators of the imnotArt metaverse decided to branch out into the streets of Chicago with the first brick-and-mortar NFT gallery in the city.
The gallery opened on June 3, coining itself "not a pop-up." The gallery creators have the goal of establishing a new way to combine the physical reality and the Metaverse together, creating an environment that is unlike anything else in its nature.
It's happening… 30 days away!

✅First NFT Gallery in Chicago (not a pop-up)✅Opening Event on 6/3✅Unique Digital/Physical Experiences

(and this is just the beginning)

#NFTGallery #nftart #NFTs #nft #Chicago pic.twitter.com/nuKcPG42C1

— imnotArt (@im_not_art) May 2, 2021
Bright Moments: Venice Beach, CA
As a way of welcoming beachgoers to the world of NFTs, Venice Beach gallery Bright Moments is displaying NFTs and bringing the virtual world into reality. Moreover, art shows, speakers and other events are scheduled in the gallery, and more are invited to be booked, educating visitors and providing an entertaining, fresh environment for NFT enthusiasts and skeptics alike.
Stuck at home?
Despite a lot of the excitement being around experiencing these physical galleries in person, there are still galleries in the Metaverse that can be accessed from the comfort of your home — including Francisco Carolinum Linz, mentioned above, and others such as the Museum of Crypto Art located in Somnium Space.
There are many ways to jump on the NFT train, with galleries continuing to open around the physical world and in the Metaverse. So, regardless of which platform suits your needs, the thrill can be chased anywhere.