Anyone who is remotely interested in trading is in search of the best tools to simplify the process. The more features a tool can pack, the better.
Altrady is one of our latest finds our quest for an all-in-one trading tool. In this case, one with a focus on cryptocurrencies. Whether you are looking to trade across multiple exchanges, monitor your performance, or find ways to improve your trading strategies, Altrady offers a comprehensive solution for all your pain points.
Though the features are plenty, the question as always is how well they stay true to their promises. In this review, we will zoom into the capabilities of Altrady and how a trader can use it to minimize their efforts.
Visit Altrady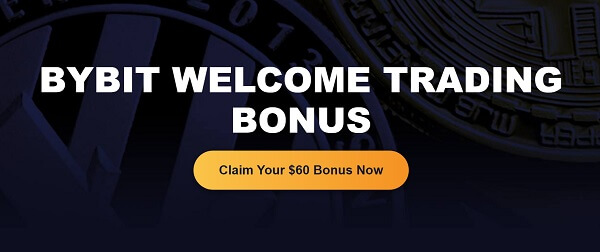 Altrady at a Glance
The story of a beginner trading struggling with their trading ventures is not a new one. However, Altrady founder Benoist Claassen decided to do something about it and created a solution for himself.
Those familiar with the cryptocurrency trading arena might already be aware of its first venture – the Crypto Base Scanner. The application analyzes coin markets and has received encouraging feedback from the trading community. Altrady, in many ways, is an upgrade to this scanning tool. The end product boasts several new features to give a well-rounded experience to users.
As it goes, Altrady was designed by traders themselves to make cryptocurrency trading accessible to everyone. The platform will help you build your trading skills and strategies while adapting to your demands as you climb up the investment ladder.
In effect, Altrady is an intuitive and easy-to-use cryptocurrency trading software tool that can address all the necessities and more. So what exactly does the tool offer? You can sum it up as:
Ability to perform trades at anytimeIntegration with ten cryptocurrency exchangesReal-time access to the informative details of the volatile cryptocurrency marketHassle-free trading by employing botsDevelop strategies using the Advanced Crypto Scanning Technology
Crucially, you can utilize all this through the platform's website, as well as its mobile app. The interactive and personalized app ensures that you do not miss any lucrative trading opportunities.
Features of Altrady
Here's a break down of the more notable features offered by Altrady.
Layouts
The interface might be where Altrady outshines other trading platforms of this genre. The tool gives you total control over the layout to suit your trading preferences. Each of its features are individual widgets, which you can move around, reorder, and align.
The result is a tailored and organized dashboard where you can find anything you need exactly where you want it.
Scaled Ladders
The interface design also allows you to set up multiple orders at the same time using Scaled Ladders. You can adjust the prices and sizes along with the scales to fine-tune your orders.
Portfolio Manager
To keep track of your successes and failures, you need to keep track of your portfolio. Altrady has a beautiful portfolio dashboard, that helps you to keep track of all your holdings.
Trading Analytics
Every successful cryptocurrency trader has a reliable and robust way of analyzing the market, and most importantly, surf through its waves. Altrady comes equipt to do this analysis for you and can even act as your reference book for trading.
The platform gives you access to coin market charts, along with detailed information on your chosen pairs. This way, you can keep tabs on how a specific cryptocurrency is performing on a particular exchange. The data will reflect the price drops, bounces, bases, and when the value returns back to the base.
Altrady has also included a News Widget that will keep you informed of recent developments in the cryptocurrency industry, so you always have the right info at your fingertips.
Positions
For every new trade you place, Altrady will open a new position and calculate your profit against the current price. The more you buy, the further your position will hike, and the break-even point will be adjusted accordingly.
The same applies when you start selling a coin as well. The tool will update your break-even point until you fully recover and have sold the remaining asset.
These positions are determined using the Break-Even Calculator, which lets you know whether you are still profiting or losing. There is no need for you to manually calculate your trades anymore.
You can find all relevant data such as the:
Market name and the exchange accountThe date when the position was openedWhether it is a long or short sideThe amount investedThe number of coinsThe average priceMark and liquidation price for futuresProgress bar, andP&L column in USD and quote currency
You can also manually handle this by creating a new position, or adjusting the dates, and switching between the positions. As you see, it is an elaborate and comprehensive means of keeping tabs on your trades and wider market movements throughout the day.
Quick Scan
The quick scan widget is to help you identify markets that suddenly witness a price change, either in the form of a rapid drop or rise. You can set up your filter based on the time frame, rise, drop, the specific markets, and exchanges.
You can save these filters as presets and enable or disable them as needed to receive only the relevant alerts.
Smart Trading
The latest update that was rolled out on Altrady is the Smart Trading feature. This uses innovative cryptocurrency trading technology to place orders automatically – including take profits and trailing stop orders.
The take-profit strategy allows you to put a standing order above the selling price, so you can sell your assets during a price hike and earn profits. Closing the order will ensure that you are protected if the market turns upside down.
The trailing-stop order, on the other hand, pursues favourable market conditions. The mechanism automatically changes the closing value whenever there is a favourable change in the market price.
As you are aware, even with access to full market analysis, it is time-consuming and tiring to adjust and readjust your orders based on current market performance.
With smart trading, now Altrady will take care of this task for you using pre-configured parameters. Once you place an order, the tool will follow the latest price and adjust your limit orders accordingly.
You can integrate this feature to all the exchanges on the platform, including Binance US and Binance Futures.
Moreover, any updates on your trades, how well they are performing, or whether you are profiting will automatically be updated through the app. The Altrady portfolio manager offers you a dynamic view of your assets, so you can easily keep track of your smart trades.
Journaling
One of the most useful features of Altrady is the ability to personalize with notes. You can attach journal entries of your thoughts, attach screenshots, or any other data you want to jot down for later reference.
This is indeed quite handy considering you do have to maintain another log for any trading notes.
Altrady Pricing
You can sign up on the website for free and access their full services for 14 days. This comes with a few limitations that allow you to connect to only one exchange account and receive only 25 custom alerts.
However, the trial should give you a fair idea of what the all-round benefits of the platform are. If and when you want to subscribe, you have three options.
Signals Only at €12.95 per month
This plan only gives you access to trading signals on Apex Trader, Crypto PHP, Nefertiti, and Zignaly.
Trading at €19.95 per month
You will get access to the above signals along with trading, portfolio management, positions, and the mobile app. As an introductory bonus, you can also avail of the smart trading feature for a limited time.
Advanced at €29.95 per month
This covers all features of the Trading package and a few other functionalities such as trading analytics, base scanner, quick scan, and developer API.
The above packages are also available for a single purchase as three-month, six-month, or annual plans. These will get you an additional discount of 10%, 20%, and 30% respectively. As these plans are billed annually, you get more value for your money with the long term plans.
Altrady Crypto Trading Academy
Altrady has also introduced a wealth of resources for its trading users. The platform offers comprehensive guides for all its partnered products and provides step-by-step instructions on to set up the software.
You can also contact the support team directly through email.
Altrady Review: The Verdict?
Altrady arguably has an extensive set of functionalities for cryptocurrency traders. These features work well together, addressing every aspect of trading. The software can do most of the legwork, saving you considerable time in researching the markets yourself.
Trades are carried out by connecting your exchange AP, making it safe and secure. The interface is also easy-to-use, whether you are a beginner or a professional in the trading arena. And we would also like to give bonus points for the customizable layouts.
All in all, Altrady is an excellent product that should appeal to most cryptocurrency traders. The only downside is that you will have to go for the Advanced package if you want access to all of its features. But, at €30 a month at the most, this does offer good value.
Visit Altrady
3,344