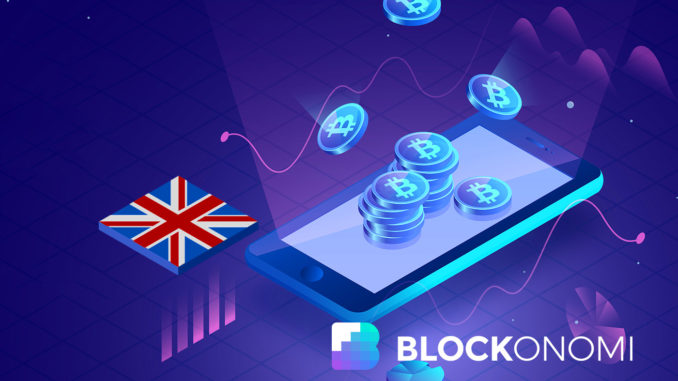 It is very easy to buy Bitcoin in the UK, You are spoiled for choice when it comes to the number of platforms that will help you turn your fiat currency into Bitcoin, as well as other cryptocurrencies.
There are many ways to swap your fiat for Bitcoin, and the UK remains as one of the most open markets for cryptos globally. You will need to have some form of bank account for most of the Bitcoin buying options listed below, but there are also some cash-only options.
Keep in mind that the price you pay for Bitcoin can vary based on how you decide to buy it, so remember to pay attention to both the market price for Bitcoin and the amount it is being offered to you for purchase.
Crypto Exchanges to Buy Bitcoin in the UK
Buying Bitcoin via a crypto exchange is probably going to be the easiest way for most people to buy Bitcoin in the UK. Exchanges will need to do some Know-Your-Customer (KYC) checks, but if you already have a UK bank account, all the necessary info should be easy to organize.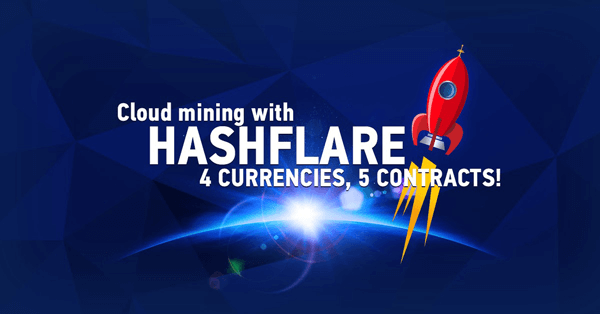 Coinbase
Coinbase is one of the most popular crypto exchanges in the world, and you can buy Bitcoin in the UK with its slick interface.
Like most of the top crypto exchanges, Coinbase has a top-tier KYC process that you will have to complete before you buy any cryptos on the platform. The platform supports purchases with credit and debit cards, as well as bank transfers with EUR and GBP.
To begin, just open an account with Coinbase.
You will then have to:
Complete the Coinbase Photo I.D. VerificationGo to its 'Add Payment Method' and choose 'Card' from your optionsYou will then have to authorize Coinbase to make two verification transactions in the accountThen just see what Coinbase did in your bank or credit account, and enter the info
Coinbase charges a flat fee of 3.99% on any credit or debit transactions, which may make a wire transfer look more attractive on larger purchases. If you chose to use a card, you will then have to go to the 'Buy/Sell' tab of your Dashboard, and choose 'Card' from the Payment Method drop-down menu to buy Bitcoin.
Once you choose an amount of Bitcoin to buy, it will be charged to your card, and then deposited in your Coinbase account. Once it is in there, you can send to a hardware wallet, or hit the exchange and do some trading!
Read our full Coinbase Review here to learn more. We have also conducted a thourough look at Coinbase's security measures here.
Visit Coinbase
CEX.io
CEX.io is based in the UK and allows its clients to buy Bitcoin with credit and debit cards, as well as bank transfers. You will need to open an account with the exchange and do a little bit of KYC before you are allowed to purchase Bitcoin, or a few other cryptos CEX.io supports.
After you open an account with CEX.io, you will have to enter the necessary details about your credit or debit card and upload a selfie of you holding your card next to your face. You will also need to upload a second picture of your I.D. right next to the front side of your credit or debit card.
Once the pictures are uploaded, you will have to enter the security code from the back of your card into a text field. CEX.io will then charge a small amount to the card, and you will have to retrieve the details of that charge from your online banking interface or text message from your bank.
The website will give you a field to enter the amount that your account was charged, and then you are done. Just submit the application, and wait for the compliance department at CEX.io to make a decision about your account.
Assuming that your card and I.D. are approved by CEX.io, you can start buying Bitcoin right away. When you buy Bitcoin at CEX.io the tokens will be deposited in your account at their exchange, but you can send them to wherever you want afterward.
If you would rather fund your account via bank transfer that is also an option, but it could be more expensive for smaller purchases, depending on what you bank charges for a wire transfer.
Read our indepth CEX Review here to learn more.
Visit CEX
Coinmama
Coinmama has a slightly different approach to allowing people to buy Bitcoin in the UK. It isn't an exchange, and will deliver the Bitcoin you buy directly to a wallet.
If you are really new to the world of cryptos, you may want to deal with an exchange that will hold the Bitcoin you buy until you know a little bit more about how to store them on a dedicated hardware wallet, or some other form of wallet.
For crypto owners who know how to use wallets, Coinmama is a fine way to buy Bitcoin in the UK. It allows its clients to buy cryptos with credit or debit cards after they go through a routine KYC check.
Once you pass the KYC check, you can use your credit or debit card to buy Bitcoin, and it will be sent directly to the crypto wallet that you designate. Cryptomama charges a flat rate of 5% for its services, and it may take a few days to get through the KYC procedures.
Coinmama is a good option for people that only want to buy Bitcoin with a credit or debit card, and have no need for an exchange.
Read our complete CoinMama Review here.
Visit CoinMama
Binance Jersey
For people that want to make bank transfers to buy Bitcoin in the UK, Binance Jersey could be a great option. Binance Jersey is a subsidiary of Binance and is set up for users in the UK.
The process to buy Bitcoin with Binance Jersey is easy.
Just open up an account with the platform, and go through the KYC procedure. Binance Jersey is quick in this regard, and you should be authorized to use the platform in less than an hour.
Once you are good to go, navigate to the Funds > Deposit section, and then click on GBP.
The site will ask you for the bank details of your transfer, as well as the amount that you want to deposit. Once you enter all the info, the site will give you a form that you can use at your bank to make the transfer.
Once you enter all the info, you will have 20 days to make the transfer to your Binance Jersey account. After the transfer is made, your account will reflect your new Bitcoin balance, and you can trade with it, or send it to a wallet of your choice.
Binance Jersey has zero fees to receive cash deposits, which is a great feature for people that prefer to use bank deposits. You can also sell your cryptos with the exchange, with deposits made to your bank account.
Read our full review of Binance Jersey
Visit Binance Jersey
Changelly
Changelly offers crypto owners a super fast and easy way to swap cryptos, and people in the UK can also use credit or debit cards to buy Bitcoin.
People in the UK can open up an account at Changelly and buy some Bitcoin after they pass basic KYC checks. Changelly does have purchase limits that get steadily higher for a month, and after a month, users can buy as much Bitcoin as they want.
In addition to allowing people to buy Bitcoin in the UK, Changelly gives its users low rates on swapping cryptos. It is easy to buy Bitcoin in the UK with Changelly, and then swap it for another crypto.
Changelly allows you to keep the cryptos with its platform, or send them to another exchange or wallet. It is a straightforward platform that easily allows people to buy Bitcoin in the UK.
Read our full review of Changelly
Visit Changelly
Wirex
Wirex is a banking solution that allows its users to buy Bitcoin in the UK, and use it like they would fiat currency. If you think cryptos are the future and it is time to make the switch, Wirex could be worth a look.
Opening up an account at Wirex will allow you to easily buy Bitcoin for your Wirex wallet, which can be used with a Wirex debit card to make purchases like a normal bank card. You actually get a Bitcoin refund of 0.5% on in-store purchases when you use your Wirex card, which is a unique advantage.
Funding your Wirex wallet is also easy. Not only can you use local UK bank transfers, the company also accepts Alipay, Paypal, and a bunch of other popular payment platforms.
Like many of the other neobanks, Wirex offers a slick app for iOS and Android to manage your account, and keep track of your spending habits.
Another great feature that Wirex offers its clients is the ability to send and receive Bitcoin directly from your account. If you want to transfer Bitcoin directly to an exchange or wallet, it's quick and easy.
Wirex is an interesting platform that would be a great fit for anyone who wants to buy Bitcoin in the UK and use it instead of fiat currency.
Read our full review of Wirex
Visit Wirex
Other Options to Buy Bitcoin in the UK
Not everyone is going to want to use a bank card or wire transfer to buy Bitcoin in the UK. There are a few ways to buy Bitcoin without using the banking system, and maintain a higher level of anonymity.
LocalBitcoins
LocalBitcoins has been around for years, and it allows Bitcoin buyers and sellers to connect directly. Unlike an exchange, Bitcoin sellers on LocalBitcoins can set the price and terms of the sale as they wish, which generally means a higher price than one would pay on an exchange.
In some cases, buyers on LocalBitcoins can arrange to make a purchase in person, and with cash. The sellers should have a good reputation for completing deals successfully, and also a decent price on the Bitcoin they are selling.
If you feel comfortable dealing with the banking system, one of the platforms that are detailed above is probably a better way to buy Bitcoin in the UK. On the other hand, LocalBitcoins opens up the possibility of many different kinds of exchange, including work-for-cryptos!
Read our full review of LocalBitcoins
Visit LocalBitcoins
Crypto ATMs
For people that want to exchange fiat for Bitcoin, without any human contact whatsoever, Bitcoin ATMs could be a good way to go. Of course, you will have to find a Bitcoin ATM to make the transaction.
The idea behind a Bitcoin ATM is simple. A person can go to an ATM that is located in a public space and swap their fiat currency for Bitcoin that will be deposited in at an address of their choice. On the face of it, this seems like a transaction with a high level of anonymity.
Keep in mind that there are loads of CCTV cameras in public spaces, and whatever crypto wallet a person chooses to use will be accessed over the public internet. For small, anonymous purchases of Bitcoin, a Bitcoin ATM might be ok. When it comes to larger transactions, they certainly aren't ideal.
Regardless of the complexities that surround making truly anonymous crypto transactions, Bitcoin ATMs are an option to for people that want to pick up some Bitcoin in cash.
Which Way to Buy Bitcoins in the UK is Right for You?
For most people, linking a bank account or bank card to a reputable exchange is probably the best way to buy Bitcoin in the UK.
Keep in mind that the price of Bitcoin can vary from platform to platform, and it is smart to buy Bitcoin on a platform that gives you a good rate for your fiat purchases. It is also worth thinking about how you plan to store your Bitcoin after the purchase, as not all forms of storage are equally safe.
Any of the platforms that we outlined above are worth a look, and they all could be a good solution for people that want to buy Bitcoin in the UK. Make sure you understand the terms and conditions of the platform before you spend your fiat currency so that you get the Bitcoin on the terms that you expect!
4,974