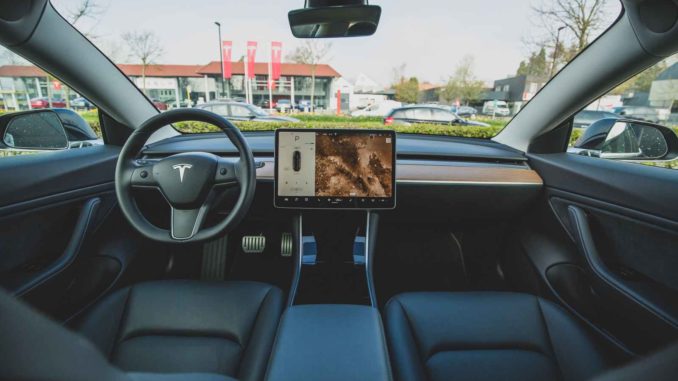 Elon Musk has stated that Tesla will most likely resume accepting Bitcoin for car payments
He pointed out that Bitcoin mining had shifted more towards renewables as China clamped down on coal-powered BTC mining within its borders
Mr. Musk made the comments during 'The ₿ Word' virtual conference that was attended by Cathie Wood, Jack Dorsey, Elon Musk and moderated by Steve Lee
Bitcoin is once again trading above $32k and could be due to the statements by Elon Musk
The Founder of Space X and CEO of Tesla, Elon Musk, has stated that the electric vehicle company will most likely return to accepting Bitcoin for car purchases. Mr. Musk made the comments during yesterday's 'The ₿ Word' Bitcoin conference that was attended by Jack Dorsey, Cathie Wood, Elon Musk and moderated by Square's Steve Lee.
Elon Musk's full statement on the potential resumption of Tesla accepting Bitcoin can be found below.
Tesla's mission is accelerating the advent of sustainable energy…So, all I did was I said look…we're going to suspend Bitcoin transactions for now. We are not selling any Bitcoin, nor am I selling anything personally, nor is Space X…

It looks like Bitcoin is shifting a lot more towards renewables and a bunch of the heavy-duty coal plants that were being used…have been shut down especially in China…

I want to do a little more due diligence to confirm that the percentage of renewable energy usage is most likely at or above 50%. And that there is a trend towards increasing that number. If so, Tesla will most likely resume accepting Bitcoin.
Bitcoin Bounces Back Above $32k
Elon Musk's statement that Tesla will most likely reinstate Bitcoin transactions has had a positive impact on the price of BTC.

A few hours before the 'The ₿ Word' conference went live, Bitcoin was trading around the $29,700 price area and would go on to post a 7-day peak value of $32,858 due to Elon's statements.
At the time of writing, Bitcoin is trading at $32,120 as it defends the $32k price area as support. Chances are that Bitcoin continues to maintain a value above $30k as investors and traders are now aware that Tesla has plans of reaccepting Bitcoin as a form of payment.