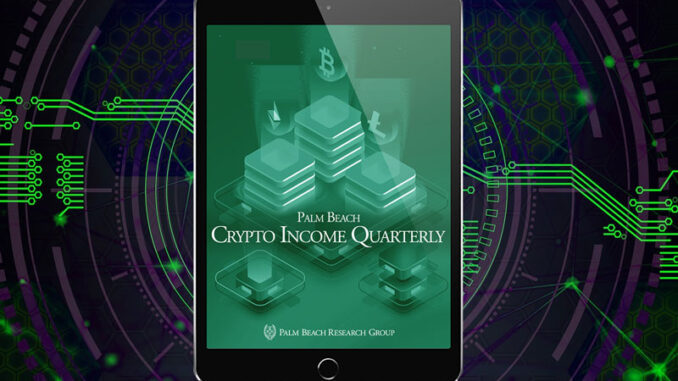 Teeka Tiwari has launched a new marketing campaign for his Crypto Income Quarterly newsletter. It's called "the tech royalty retirement plan".
By following Teeka's investment advice in the tech royalty retirement plan, you can "collect $180,472 every year" and "enjoy income for life" while "starting with just $100" – at least according to Teeka Tiwari.
As with other Teeka Tiwari marketing pages, the sales page for Tech Royalty is filled with grandiose claims of followers turning small investments into massive fortunes.

"I've turned $12K into $1,032,763 in just a little over a year?!! Wow. Thank you seems insufficient," writes one of Teeka's devoted followers after following his investment advice.
"Thanks to you, I have over $4.5 million," writes another follow.
So what's the secret behind Teeka Tiwari's tech royalty investment system? Let's take a closer look at how it works – and whether it's a scam or a legitimate investment opportunity.
Let's review Crypto Income Quarterly and see what Teeka's Palm Beach Tech Royalty retirement plan is all about in 2020.
What is the Tech Royalty Retirement Plan?
Teeka Tiwari's tech royalty retirement plan is described as "a royalty stream that allows you to collect cash in your hand every day, week or month – on new technology."
These tech royalties are similar to traditional royalties, where you receive a periodic payout because of something you own – like a movie, song, or book.
Obviously, plenty of tech companies give away dividends. But what's the difference between Teeka's "tech royalties" and a dividend?
Teeka answers this question by stating that tech royalties pay significantly better than dividends.
"Normal dividend investments have an average annual return of just 1.85%…but tech royalties could have already handed you peak returns of 517%, 770%, 987%….even 9,161% and more."
Teeka also claims that by taking advantage of these tech royalties today, you can earn $180,472 per year for life with just a $100 investment.
"Think about that…you can start with as little as $100…retire in a year…and enjoy income for life."
Obviously, all of this sounds too good to be true – especially from a company like Palm Beach Research Group known for its exaggerated customer testimonials.
So what exactly is Teeka Tiwari talking about? What is a tech royalty?
Tech Royalties Are Cryptocurrencies
After dazzling you with ridiculous claims of how much money you can make by following his investment advice, Teeka Tiwari finally reaches the point of his argument: his "tech royalties" are just cryptocurrencies.
Teeka seems to be particularly bullish about the blockchain technology underlying cryptocurrencies. The sales page never actually says "blockchain" by name, although Teeka describes how many of his tech royalties/cryptocurrencies are built on this technology.
Why is there an opportunity for such exponential growth in the field? Why does Teeka claim a $100 investment can make a millionaire?
Well, Teeka describes the "network effect" of crypto and blockchain technology:
"With tech royalties, you get the chance to profit from the network effect. Tech royalty software [crypto/blockchain software] can scale to millions of users – practically overnight. Because adoption doesn't happen one person at a time…it happens exponentially."
Teeka also claims to have some secret investment strategy that lets him collect dividends every hour, every day, every week, or every month as needed. It's unclear what he's talking about here, but it seems like he's talking about periodically selling some of your crypto assets to lock in gains, and then calling these profits "royalties".
Click here now to watch Teeka Tiwari's Crypto Income Quarterly Presentation right now.
Teeka Believes Cryptoassets Are the Big New Investment Class
Ultimately, Teeka's "tech royalty" argument is built on the idea that institutions are about to flood into cryptocurrencies.
Teeka points to proof like the fact that Fidelity is adding crypto support to every brokerage account. TD Ameritrade is about to do the same. As more brokerage platforms follow suit, the money will pour into crypto – at least, according to Teeka.
Teeka also mentions Bakkt, the crypto exchange platform launched by the Intercontinental Exchange (ICE), owners of the New York Stock Exchange (NYSE). Bakkt's volume has been steadily growing over the past few months since launching in September 2019.
With that in mind, Teeka believes other brokerages will quickly follow suit and add crypto support:
"Do you think Schwab… TD Ameritrade… Interactive Brokers… and every other online broker… is just going to stand by and let Fidelity be the only one? No way! That's not what happens in a competitive industry like finance."
Because of this effect, Teeka believes crypto is a new asset class just like REITs, ETFs, index funds, and tech stocks. However, unlike these asset classes, ordinary investors can invest today right along with early adopters and institutions. You don't have to wait for a company to go public or for everyone to hear about it before you buy:
Of course, critics will say that crypto has already gone far past the "you get to buy here" point. Critics will claim that crypto has already had its historic boom and bust cycle. Will bitcoin ever return to its highs of $20,000 or more? Teeka Tiwari certainly seems to think so. If you think so too, then you can follow his investment advice to earn millions – at least, according to Teeka.
What is Crypto Income Quarterly?
Teeka Tiwari's "tech royalty retirement plan" is just a marketing campaign for his Crypto Income Quarterly newsletter.
Once every three months, Teeka will send a copy of Crypto Income Quarterly to your inbox. The newsletter contains investment advice – like the types of cryptocurrencies you should buy right now to lock in massive gains.
As with other products from Palm Beach Research Group, Crypto Income Quarterly promises easy money and fast wealth. By following the investment advice contained within the newsletter, you can lock in huge gains with a limited chance of a loss – at least according to the Palm Beach Research Group team.
Teeka claims that he could sell Crypto Income Quarterly for much more than he's currently selling it. Out of the sheer goodness of his heart, however, Teeka has chosen to keep prices low:
"You get access to the only hedge fund quality research currently available on this totally new opportunity to get rich outside the stock market. Of course, I could sell my research to hedge funds and other big-league investors and make about 20X to 40X what I make now. But the truth is… I have all the money I'll ever need."
Crypto Income Quarterly
Crypto Income Quarterly has a bizarre and expensive pricing system:
New Membership Joining Fee: $2,000
Renewal Fee: $249 every three months
Yes, you're paying $2,000 just to join Crypto Income Quarterly. Then, you are required to pay $249 for every issue thereafter ($996 per year).
All of this information is hidden in fine print at the bottom of the Crypto Income Quarterly sales page, making it difficult to see exactly what you're signing up for when entering your credit card information.
What's Included with Crypto Income Quarterly?
If you subscribe to Crypto Income Quarterly through the tech royalty sales page, then you'll get a handful of bonus products, including:
One Year Subscription to Crypto Income Quarterly: You get an annual subscription to Crypto Income Quarterly, delivered to your email inbox once per quarter.
My Top Three Tech Royalties in 2020 for Early Retirement: Teeka lists three "tech royalties" (i.e. cryptocurrencies or blockchain companies) he recommends buying today. Teeka claims that a $100 investment today will lead to a windfall of $100,000 per year or more starting this year.
10 Cryptocurrency Income Special Situations That Could Hand You $81,624 Per Year or More For Life: This eBook lists ten special cryptocurrency income situations that could hand you $81,624 per year or more for life.
Wilson's Crypto Insights: Palm Beach Research Group's Greg Wilson publishes a newsletter called Wilson's Crypto Insights. The newsletter claims to provide "hedge-fund-level analysis". Teeka also claims that "only 52 professionals in the world now receive it".
Periodic Email Updates: Teeka will periodically send emails to subscribers to update them on any news, recent crypto developments, or position changes.
Income Crypto Quick Start Guide: Your subscription includes an eBook that explains how cryptocurrencies work, how to get started today, and how they fit into your retirement portfolio.
Crypto Video Guides: A crypto instructor named Hector Pena has put together crypto video guides that walk you through the first steps of buying cryptocurrency.
All of these bonus products are eBooks. They will be delivered to your inbox after you pay your $2,000 new membership fee for Crypto Income Quarterly.
Final Word on Tech Royalty Retirement Plan
Crypto Income Quarterly is a newsletter from Palm Beach Research Group and Teeka Tiwari. Teeka Tiwari is a former hedge fund manager who has recently specialized in crypto.
Teeka is very bullish on cryptocurrency. He seems to think that crypto is about to explode with growth. As evidence, he points to the fact that Bakkt, TD Ameritrade, Fidelity, and other major brokerage platforms all support crypto – and other brokerages should soon follow suit.
Teeka Tiwari has published a new sales page to promote Crypto Income Quarterly. The sales page talks about the "tech royalty retirement plan" and "tech royalties" you can invest in.
As with other Palm Beach Research Group products, the sales page is filled with ridiculous claims of earning potential: by investing $100 in Teeka's recommended cryptocurrencies today, for example, you can earn guaranteed income of $100,000 per year for life. Even people who bought $100 of bitcoin in 2009 aren't earning that kind of money!
Crypto Income Quarterly also has an unusually expensive pricing setup. You pay $2,000 just to join the newsletter. Then, you pay $249 every quarter for each additional issue of the newsletter. Making things more complicated is that all of this pricing information is hidden in fine, light-colored print at the bottom of the sales page.
Ultimately, there are significant issues with Crypto Income Quarterly and how the newsletter markets itself online, and the tech royalty retirement plan is yet another example of that.
However, if you're bullish on cryptocurrencies and believe in Teeka Tiwari's investment wisdom, then you may want to sign up for Crypto Income Quarterly through the tech royalty retirement plan sales page.
Discover what Teeka Tiwari's Tech Royalty Retirement Plan is all about for his Crypto Income Quarterly newsletter.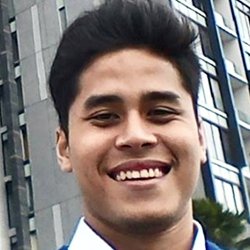 I'm Aziz, a seasoned cryptocurrency trader who's really passionate about 2 things; #1) the awesome-revolutionary blockchain technology underlying crypto and #2) helping make bitcoin great 'again'!