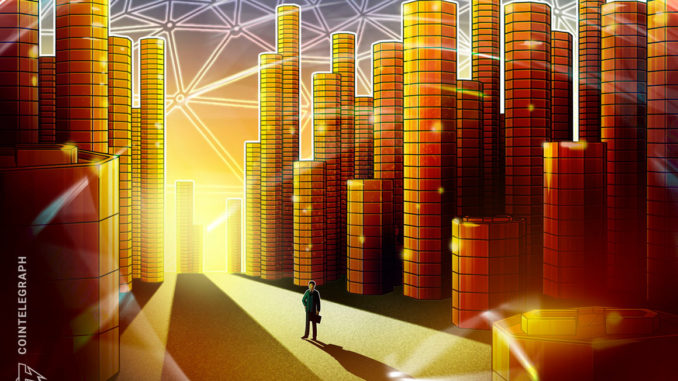 Dogecoin (DOGE) has proven to the world that even a project that started as a joke can gain value and notoriety in the cryptocurrency space. This phenomenon opened the door for multiple 'meme' cryptocurrencies to gain a foothold and a quick look at the trending tokens list on CoinMarketCap shows the meme effect has found a s foothold.
The latest meme coin to capture investors' attention is Shiba Inu (SHIB), a project that originally gained notoriety when Ethereum (ETH) creator Vitalik Buterin donated more than $1 billion worth of SHIB to the India Covid relief fund.
While many analysts thought the project would just fade away along with the other meme coins that mooned and then crashed, Shiba Inu has instead emerged as a growing project complete with its own swap interface, yield farm and budding DAO structure.
ShibaSwap launch raises gas costs
Excitement in the Shiba Inu community was ignited on July 6 with the release of ShibaSwap, a newly created swap interface for token holders to utilize.

Wen swap…. #ShibaSwap is now live! https://t.co/h2JK14m1PD #ShibArmy

— Shib (@Shibtoken) July 6, 2021
Ethereum gas fees had been near unprecedented lows since the Berlin upgrade but the launch of ShibaSwap resulted in a noticeable uptick in gas costs, a phenomenon highlighted by crypto Twitter trader Joe McCann. 
If we check Etherscan we can see that the #1 gas guzzler is the ShibaSwap contract.

#3 is the $SHIB token.

and #4 is the Shiba migrator. pic.twitter.com/ijrG6Fejxc

— Joe McCann ◎ (@joemccann) July 6, 2021
While the statistics have changed slightly since this tweet was posted, the three contract addresses identified by McCann remain in the top ten gas guzzlers and the Shiba migrator now rank third in terms of fees generated in the last three hours.
As seen in the table above, the only other contract that generated more Ether fees over the past 24 hours is Uniswap V2, and the three SHIBrelated contracts combined have generated more than $1.7 million in fees over the past 24 hours.
Total value locked in ShibaSwap surpasses $1 billion
While some networks have been accused of using spam transactions to increase on-chain activity, this is not the case with Shiba Inu as the total value locked on the platform surpassed $1 billion  just one day after its launch.
1 Billion dollars #TVL (Total Value Locked) in a single day! Incredible!

Come to https://t.co/P8p0pb5uoZ, and Stake (BURY), Farm (DIG), get rewards, and trade your tokens with us. #ShibaSwap #ShibArmy #Crypto $SHIB $LEASH $BONE pic.twitter.com/Ldi5FmvHpH

— Shib (@Shibtoken) July 7, 2021
This is a strong sign of support for the newly released interface which now ranks in the top 30 in terms of total value locked according to data from Defi Llama.
At the time of writing, the project holds more value than Quickswap (QUICK) and Mdex (MDX).
The initial excitement following the release of Shibaswap led to a 14% spike in the price of SHIB on July 6, but the price has since drifted lower to its current value of $0.00000867, which is 78% below its all-time high of $0.0000388.
The views and opinions expressed here are solely those of the author and do not necessarily reflect the views of Cointelegraph.com. Every investment and trading move involves risk, you should conduct your own research when making a decision.