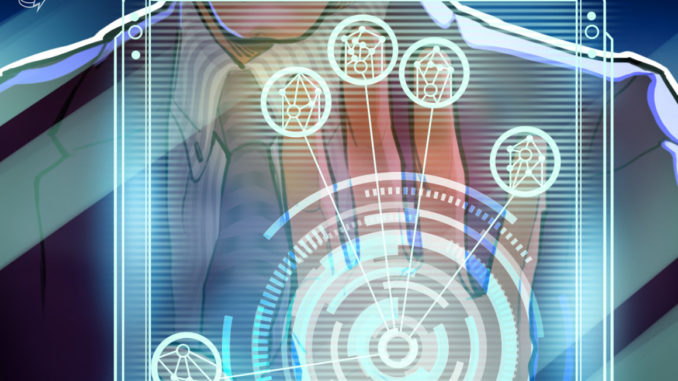 Data has become one of the most valuable resources on the planet and its analysis, collection and monetization have helped companies like Google and Facebook achieve blue-chip status in the eyes of investors. With monetization comes risk and privacy protection is one of the biggest challenges companies and data producers face. 
One cryptocurrency project that focuses on helping individuals and companies manage personal data is SelfKey (KEY), a blockchain-based identity platform that seeks to revolutionize the KYC process and embody the ethos of Self-Sovereign Identity.
Data from Cointelegraph Markets and Tradingview shows that the price of KEY has vaulted 470% over the past month, climbing from a low of $0.00495 on Feb. 17 to a high of $0.0283 on March 20 as trading volume surged 450% in 24 hours.
As blockchain technology gains mainstream adoption, the need for ways to secure and transmit identity information becomes increasingly important, and recent developments for the SelfKey project could possibly have it become one of the frontrunners in providing relevant tools for the cryptocurrency community.

SelfKey enters the DeFi arena
Trading activity and community excitement began picking up in early February when the project began discussing the SelfKey Exchange Marketplace, also known as KeyFi, a DeFi platform with a focus on protecting user data.
On Feb. 18, SelfKey announced the successful completion of an airdrop to users who had completed the KeyFi platform credentials verification and the team also revealed an ongoing airdrop taking place between February and June where qualified KEY holders would have the opportunity to receive KEYFI tokens as well as additional KEY.
Following the airdrop revelations, trading and Twitter volumes noticeably increased as DeFi users begun to show more interest in the privacy-focused platform.
After its initial price breakout that peaked on Feb. 21, KEY entered a consolidation period that lasted until March 9 as the whole of the decentralized finance sector saw a pullback in token prices and protocol activity.
Since March 9, the price of KEY has increased by more than 280% as the project engaged community members with discussions related to identity management, the SelfKey Foundation, the SelfKey Identity Wallet, and the SelfKey ID.
The emergence of DeFi over the past year has been a driving force of growth in the cryptocurrency space and shows no signs of slowing in the near future. As companies and mainstream users begin to explore what DeFi has to offer, SelfKey could see further upside if its identity protection products gain traction.
The views and opinions expressed here are solely those of the author and do not necessarily reflect the views of Cointelegraph.com. Every investment and trading move involves risk, you should conduct your own research when making a decision.