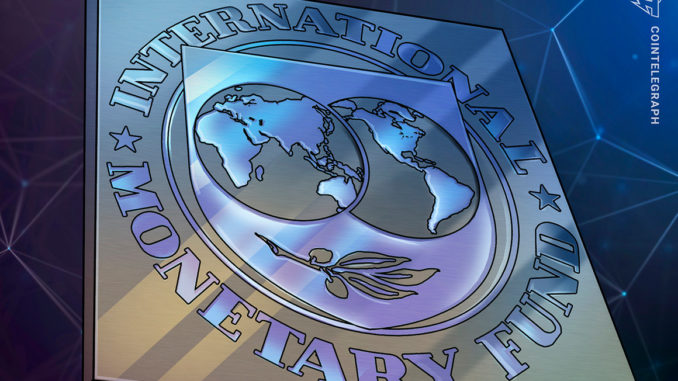 The International Monetary Fund, or IMF, plans to "step up" its monitoring of digital currencies, according to a report by Reuters. This intent, as published in an IMF paper Thursday, details how the fund plans to "manage this far-reaching and complex transition" toward a digitized economy.
"Rapid technological innovation is ushering in a new era of public and private digital money," the report reads, highlighting the benefits of digital assets. "Payments will become easier, faster, cheaper, and more accessible, and will cross borders swiftly. These improvements could foster efficiency and inclusion, with major benefits for all."
Related: IMF plans to meet with El Salvador's president, potentially discussing move to adopt Bitcoin
However, such implementations can only occur if the IMF can "keep pace with policy challenges," which require a deeper look into digital economies as a prospect. The fund plans to work with institutions "consistent with its mandate," such as central banks, regulators, and the World Bank while expanding its own digital money research.

As disclosed in an April 2021 paper, the IMF plans to add five sets of experts to properly conduct research. Their skills include lawyers, digital risk experts, financial sector experts, fiscal economists, and data specialists. This set of skills should thoroughly cover research into the digital currency industry, the paper claims.
The fund will target Central Bank Digital Currencies, or CBDCs, stablecoins, cryptoassets, and more. It will examine how these assets represent financial independence, can act as reserve currencies, and how they can replace current payment systems.
Related: Steve Hanke warns BTC could 'completely collapse the economy' of El Salvador
Earlier this week, the IMF published a warning regarding El Salvador's recent Bitcoin law. While it didn't mention the country directly, the warning noted that "granting cryptoassets legal tender status" could threaten local economies, not to mention the time-consuming process of citizens "choosing which money to hold." Conversely, the IMF went on record earlier this month claiming that CBDCs could provide the global financial system with a "clean slate."