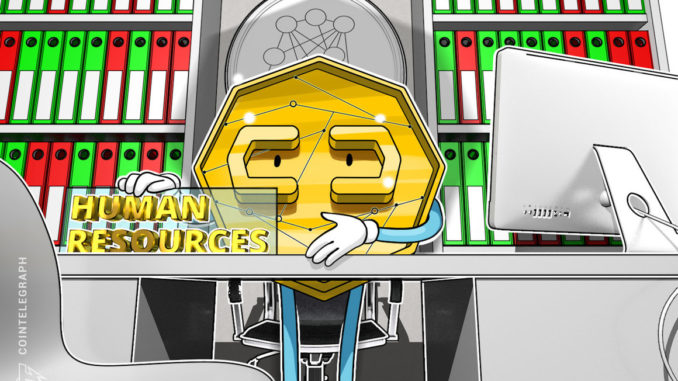 Fidelity Digital, the crypto arm of the global asset management giant Fidelity Investments Inc., will reportedly hire more people for its expanding cryptocurrency business.
According to Bloomberg on Monday, the company is planning to increase its staff size by about 70% to handle the growing patronage from big-money crypto investors.
The increased workforce, numbering at least 100, will reportedly be deployed to locations in Salt Lake City, Boston and Dublin.
As part of the staff headcount expansion, Fidelity Digital president Tom Jessop said the company is looking to offer exposure to other cryptocurrencies apart from Bitcoin (BTC), telling Bloomberg: "We've seen more interest in Ether, so we want to be ahead of that demand."

Indeed, institutional interest in Ether (ETH) has been growing since the start of the year with investment inflows for ETH-based products even outpacing Bitcoin's on some occasions.
Apart from diversifying into crypto investment and custody catalog, the recruits will also reportedly help the company extend its operating time in an attempt to offer full-time services "for most of the week."
Unlike the legacy trading arena, the crypto market operates 24 hours a day, seven days a week. For Jessop, Fidelity Digital needs to upscale its operations to mirror this operating paradigm.
Related: Avalanche founder Emin Gün Sirer 'quite bullish' on crypto market prospects
Jessop also offered a unique perspective to view the evolution of institutional crypto interest beyond hedge funds and family offices. According to the Fidelity Digital chief, retirement advisors and companies are now looking for some form of exposure to crypto assets.
As previously reported by Cointelegraph, Avalanche blockchain founder and Cornell University professor Emin Gün Sirer revealed that retirement funds were looking to become the next big-money players in the crypto space.
Even the current crypto market downturn has done little to dampen the enthusiasm among institutional investors. Earlier in July, $55 billion hedge fund Marshall Wace announced plans for late-stage investing in blockchain firms with a special focus on digital payment systems and stablecoins.