Ethereum's native token Ether (ETH) reclaimed $2,000 in the early New York trading hours Wednesday as crypto traders assessed the Federal Reserve Chairman Jerome Powell's prepared congressional testimony.
The ETH/USD exchange rate surged 7.19% to reach its intraday high of $2,019.90. Likewise, Bitcoin (BTC), whose 7-day positive correlation with Ether stands at 0.84 above zero, climbed, albeit by a modest 0.75%, hitting $32,379.
Powell gave his semi-annual monetary policy report to Congress on Wednesday, a day after the U.S. consumer price index report showed an increase of 0.9% between May and June, reaching 5.4% for the first time in three decades.
In prepared remarks ahead of his congressional testimony, Powell noted that inflation in the coming months would remain elevated. Nevertheless, the central bank chief added that rising consumer prices wouldn't deter them away from their ongoing bond-buying policy.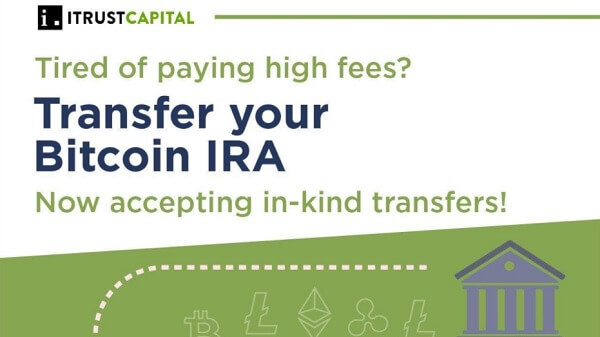 Powell said that the threshold of limiting its $120 billion monthly debt purchases—that have cushioned the U.S. economy throughout the coronavirus pandemic—is "still a way off." In saying so, he cited the U.S. labor markets, stating that its full recovery "still has a long way to go."
The statements appeared after a Bank of America survey of the global fund managers, who thought the global economy would keep on improving, dropped dramatically from 91% in March to 47% in July. The same poll named long Bitcoin—bet on rising BTC/USD rates—one of the most crowded trades alongside long ESG and long commodities.
But both Bitcoin and Ether dropped after Tuesday's CPI report and ahead of Powell's testimony release, thus drawing flak from critics for not behaving like a haven in the face of higher consumer prices. Part of the reasons were fears that the Fed would signal tapering its bond purchases sometime in 2020 and hike its benchmark lending rates only in January 2023.
Powell's assurance that their plans to taper is still away injected short-term optimism in the cryptocurrency market, benefiting Bitcoin and Ether alike. 
Just saw the news. Inflation! Are any of us surprised? Government prints more dollars, so the other ones are worth less. Happy to be a #bitcoin hodler. The best inflation hedge.

— Tim Draper (@TimDraper) July 14, 2021
 A technical bounce?
Ether's latest upside also appeared in the wake of a technical support level having a recent history of limiting ETH/USD's bearish bias.
The said price floor serves as a rising trendline in a symmetrical triangle pattern. Ether has been fluctuating inside the said structure since mid-June, as shown in the chart above, which raises its probability to retest the triangle's resistance trendline (above the $2,300 level) in the coming sessions.
Nevertheless, Symmetric Triangles are continuation patterns that typically send the prices in the direction of their previous trend. Since Ether's current triangle formation appears in a downtrend, the path of ETH/USD's least resistance is to the downside.
Therefore, Ether continues to face bearish risks on technical patterns. Nevertheless, the cryptocurrency has performed better than expectations despite a brutal crypto market sell off in the second quarter of 2021.
In its Q2 report released in July, data intelligence firm CoinMetrics noted that Ether finished the financial quarter 13.2% higher versus Bitcoin's -38.88%. It wrote:
"ETH benefited from a renewed surge of retail interest which was partially driven by the rapid rise of NFTs. Although NFT media interest peaked in March, it helped bring unprecedented mainstream attention to Ethereum which led to a flood of new users."
More upside prospects for Ether come from London hardfork. The upgrade would implement four improvement proposals on the Ethereum blockchain. One of the proposals, dubbed as EIP-1559, expects to make ETH a deflationary asset by burning a portion of the fee collected from Ethereum users.
Investment sentiment tracker Santiment appeared a bit cautious, however, warning traders about excessive speculation attached to the London hard fork event. An excerpt from its July 7 newsletter reads:
"One could say that 'This time it's different,' as ETH can be staked now, and with EIP1559 coming up, it'll be a gamechanger, etc. […] It's all speculative at the moment, and no one will really know how the market will react to the implementation. It could be 'buy the rumor, sell the news.'
The views and opinions expressed here are solely those of the author and do not necessarily reflect the views of Cointelegraph.com. Every investment and trading move involves risk, you should conduct your own research when making a decision.