Bitcoin's (BTC) price has been broken past a major resistance level of $52,000 in the past few days and is approaching the all-time high region.
However, other cryptocurrencies are rallying heavily as well. In the recent months, the market has seen massive surges for Cardano's Ada, Polkadot's DOT and Cosmos' Atom.
These altcoins have been seeing impressive gains as Ether (ETH) faces scalability issues and high network fees. This is resulting in negative sentiment on social media, where some investors and traders are doubting whether a bullish breakout will happen for Ether price.
But this might be exactly the period to become interested in the second-biggest cryptocurrency, especially with major upgrades expected for Ethereum in the summer.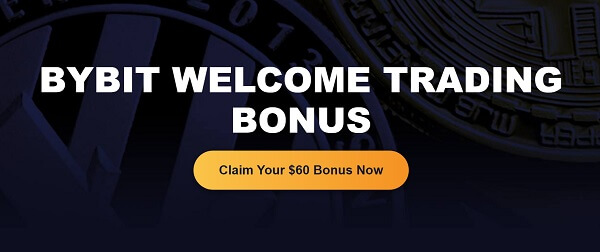 Ether holds a critical level for continuation
The U.S. dollar chart for Ether shows a major pullback in February and March, with ETH price dropping from $2,000 to $1,300. This was a 35% correction and was pretty healthy for the bull market before it can resume.
The bull cycle is intact as long as it doesn't lose the critical levels, namely the $1,300 region, which was confirmed during this latest pullback. Luckily for the bulls, Ether's price didn't drop below this level, as the chart above shows.
However, what comes next is debatable. There's a clear resistance zone between $1,800 and $1,900, while support levels are shown by the green boxes. The primary box is found between $1,475 and $1,550.
There are several important things to point out here. First of all, the momentum and sentiment were comparable to a funeral once Ether's price hit the $1,300 level. Usually, such rock-bottom market sentiment is a big indicator to start looking for entry positions.
Now, ETH sentiment has flipped, as the public typically becomes bullish at resistance. Therefore, the most likely case here would be range-bound action for the coming weeks before a new impulse wave can start. Such an impulse move could trigger continuation toward $2,500 or higher.
Watch the ETH/BTC pair
The dollar value of altcoins can paint an inaccurate picture of a cryptocurrency's strength.  The dollar value of a certain altcoin could be above the previous all-time highs, but the altcoin's value in BTC terms may still be far away from its peak (e.g., Ada).
Such an observation means that Bitcoin is showing strength, while the altcoin may actually be losing value against BTC.
Ether is no exception and isn't showing much momentum yet, still hovering around the 0.03 sats level. For instance, the all-time high for ETH/BTC was 0.112 sats in 2017.
The chart shows a clear rejection at the 0.035 sats level, which means further consolidation is likely before a potential shift in momentum. If the 0.03 sats area holds, additional compression and sideways action should start, which may then kick off a new impulse wave.
Currently, Ether is making another higher low in the BTC pair, which may add further strength toward a new higher high. This can then open the path toward 0.06 or 0.08 sats.
Bullish news can also boost the value of ETH in the short to medium term. Specifically, the major upgrade dubbed "London," expected in July, should alleviate the high network fees and also add deflationary pressure on the ETH token.
Bitcoin dominance nears critical level
The Bitcoin dominance chart is great for gauging the strength of altcoins. In this case, BTC dominance topped out in December 2020, which was followed by a massive "alt season."
But now, the Bitcoin dominance chart shows a potential bottoming construction at a key support level. In other words, after such a big multimonth rally in altcoins, a correction wouldn't be a surprise alongside rising BTC dominance.
This could mean that Bitcoin will rally in dollar terms. Or if BTC corrects against the dollar, altcoins will likely see an even bigger pullback than BTC.
In any case, if history repeats, the dominance will crawl up, alongside Ether testing the 0.03 sats area. After that, the summer may be a very bullish period for altcoins.
The views and opinions expressed here are solely those of the author and do not necessarily reflect the views of Cointelegraph. Every investment and trading move involves risk. You should conduct your own research when making a decision.