Citigroup, one of the big four financial institutions in the United States, has recently published a report titled "Bitcoin: At The Tipping Point" in which the organization claims that cryptocurrencies are ready to become mainstream.
The report was officially published on March 1st at a time when companies like Tesla, Paypal, Twitter, and Mastercard have been vocal about their interest to integrate cryptocurrencies with their existing financial models.
Citi's Global Perspectives & Solutions (GPS) section was the division in charge of writing the report, following its mission to help investors, "navigate the global challenges, identify future themes, and prosper in a fast-changing world".
According to the report (PDF), 35% percent of small and medium businesses in the United States accepted BItcoin as a payment method in 2020, which has boosted the adoption of the cryptocurrency by allowing investors to use it as an alternative to traditional payment methods and cash.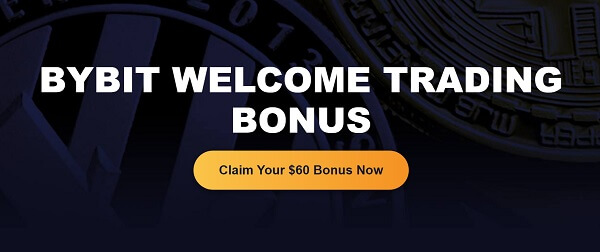 Citi Sees Crypto Adoption Happening
While the report is primarily focused on Bitcoin due to its prominent role in the cryptocurrency ecosystem as the "North Star", the financial group believes that cryptocurrencies as a whole will be part of the mainstream economy in the future following Bitcoin's potential to become the primary currency for international trading.
Citi believes that Bitcoin could offer multiple benefits over central bank digital currencies (CBDC) and stablecoins, such as borderless design, lack of FX exposures, faster and cheaper money movements, secured payment, and traceability.
Bitcoin Still Has Some Obstacles to Overcome
2021 has been the most important year for Bitcoin since its launch back in 2009, with the trading volume during the first 3 weeks reaching $500 billion, twice the volumes of the entirety of 2017 and 2018 combined.
While Bitcoin has experienced growing institutional adoption and the resulting increase in confidence from the general public it entails, the report suggests that there are persistent issues that make mass institutional adoption unlikely in the current environment, including insurance, custody, and security concerns.
Still a New Market
Capital efficiency is one of the most cited concerns due to most cryptocurrencies being often over collateralized and pre-funded, which means the capital would be effectively locked up and reduce their leverage potential.
A lack of government regulation also means that institutions would not be protected in the case of security breaches or vulnerabilities being taken advantage of, with most third-part digital asset custodians being able to provide liability insurance for big capitals.
Environmental, social, and governance (ESG) concerns are also especially important for investors when considering the acquisition and use of Bitcoin due to its approach to consensus by using Proof-of-work (PoW).
PoW systems use massive amounts of power required by miners – it is estimated that Bitcoin uses 77.8 terawatts per hour. This is not ideal at a time when governments and industries around the world are expected to decrease their environmental impact.
New York State Attorney Warns About "Virtual Currency Risks"
New York Attorney General Letitia James's office published an alert informing cryptocurrency investors about the risks that cryptocurrency could imply for them due to speculative bubbles, independently of how "legitimate" the cryptocurrency is.
The alert lists highly unpredictable values, increased risk of market manipulation, difficulty to cash out investments, limited fraud protection, and conflicts of interest, as some of the major risks that investors incur when partaking in the crypto market.
The Attorney General personally tweeted later on March 1st that, "investing in this unstable market is not prudent and could cause devastating losses" and it was "imperative that we act to protect investors' wallets".
No One is Warning Investors About Fiat Currency
These warnings come at a time when the crypto market has seen exponential growth over the last months which has caused cryptocurrencies to have a presence in mainstream media once again.
This new wave of publicity adds to an environment that makes it difficult for interested investors to transition to cryptocurrency by providing conflicting information.
Citi's report concluded by quoting German philosopher Arthur Schopenhauer: "All truth passes through three stages. First, it is ridiculed. Second, it is violently opposed. Third, it is accepted as being self-evident", a belief that crypto enthusiasts and experts have shared for a long time.
1,438