The global food and agriculture industry is a trillion-dollar sector that is growing exponentially. According to findings from the World Bank, agriculture alone accounted for 4% of global domestic product, or GDP, of the United States in 2018. The report further noted that agriculture could account for more than 25% of GDP in developing countries. 
Meanwhile, it's important to point out that large corporate farms play a dominant role in the agriculture industry. For instance, research from the United States Department of Agriculture (USDA) shows that major farms accounted for 89% of food production in the U.S. in 2015.
This appears to still be the case, as key agricultural markets remain dominated by very few companies. This has become even more apparent, as the USDA recently announced plans to invest $500 million to help ensure that U.S. agricultural markets are more fair and accessible to small farmers and ranchers.
Although government funding could help significantly, farmers across the globe are also beginning to adopt smarter agriculture technologies — such as blockchain and data analytics — to ensure that the growing agricultural demands are met. At the same time, these technologies are allowing small-scale farmers to obtain a number of benefits that were not previously possible.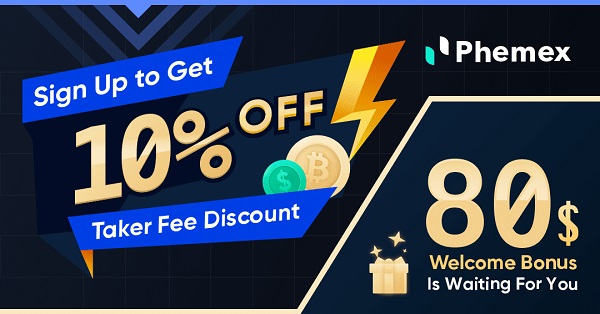 Farmers break into global markets
Max Makuvise, president and co-founder of E-Livestock Global — a social enterprise that has developed a blockchain-based cattle tracing app for farmers in Zimbabwe — told Cointelegraph that Africa accounts for 20% of the global cattle population, yet the region only contributes 3% of the world's beef consumption.
According to Makuvise, farmers in countries like Zimbabwe have a difficult time breaking into global value chains due to challenges involving visibility, ownership and trust. These issues worsened after the outbreak of a tick-borne disease in 2018 that caused the death of 50,000 cattle in Africa.
The lack of a reliable traceability system has resulted in Zimbabwe being unable to export beef to lucrative markets in recent years. In order to solve this, Makuvise hopes that a blockchain-based solution designed to bring visibility and proof-of-ownership to Africa's cattle market could perhaps be the solution: "Blockchain provides trust and verification that can help bring farmers to global markets."
Powered by Mastercard's blockchain-based provenance solution, the E-Livestock Global app works by providing end-to-end visibility to the cattle supply chain. To put this into perspective, Makuvise explained that thousands of cattle in Zimbabwe are regularly "dipped" to prevent ticks and parasites. Yet, it is during this process when cattle ownership becomes challenging. "About 2,000 cattle will go through this dip tank, all of which can be owned by 500 or more cattlemen," said Makuvise.
Kamran Shahin, vice president of blockchain product development and innovation at Mastercard MEA, told Cointelegraph that the E-Livestock Global solution solves this challenge by allowing commercial farmers and dipping officers to tag each of the cow's head with an ultra-high radio-frequency identification (RFID) tag, as mandated by the Ministry of Agriculture of Zimbabwe, to register the cow and its owner. Shahin added:
"Each time the animal gets dipped, vaccinated, or receives medical treatment, the tag records the event onto the traceability system. Leveraging Mastercard's Provenance solution, E-Livestock Global records these events to maintain a secure and tamper-proof trail of each animal's history."
According to Shahin, this entire process captures valuable information for both the farmer and the beef buyers. "For farmers, it provides an irrefutable record that proves ownership, supports sales and exports, as well as allows them to obtain a loan, using their cattle as collateral." On the flip side, Shahin explained that this enables buyers to efficiently manage their operations and guarantee product quality to customers.
More importantly, farmers enrolled in E-Livestock Global's system now gain access to global markets due to the achieved visibility captured and recorded on the blockchain. Makuvise elaborated: "In Africa, we previously didn't have any traceability system, making it impossible to export beef." He added that as a result, the "animal can then be slaughtered and exported, and farmers can earn a premium price for their beef."
In addition to cattle farmers in Africa, coffee and cocoa farmers in Honduras are leveraging blockchain traceability to gain access to new markets. Heifer International, a global nonprofit that aims to end world hunger and poverty through sustainable farming, is using IBM Food Trust — a network powered by IBM's blockchain technology — to achieve supply chain visibility for coffee and cocoa farmers in Honduras.
Findings from Heifer International show that small-scale coffee farmers operate at an average of between a 46% to a 59% loss, with farmers earning less than 1% from the sale of a cup of coffee at a coffee shop. Jesús Pizarro, vice president of financial innovation at Heifer International, told Cointelegraph that Heifer is specifically leveraging blockchain to manage the value chain for small-scale farmers since it solves the problem of traceability:
"Problems of traceability have always been a challenge. We believe that providing end-to-end transparency in the food supply chain can solve many social problems, starting with providing visibility to small-scale farmers."
As such, IBM's Food Trust platform traces coffee beans from small farms all the way to coffee shops. IBM Blockchain executive Kurt Wedgwood told Cointelegraph that this specific process begins with Heifer uploading information about the nurse plants shipped to farmers onto the IBM blockchain network. After harvest, Wedgwood noted that farmers tag and ship their beans to Copranil processors, a coffee cooperative in Honduras.
Additional data about the beans is then recorded onto the blockchain, including how the beans were cleaned, dried and roasted, and if they met the requirements for fair trade, organic or other specifications. Finally, this information is shared with corporate buyers who can also access the data about the beans to understand the prices.
While this process sounds pretty straightforward, the most important element to understand is how this opens access to global markets for small-scale farmers. Wedgwood said:
"By leveraging blockchain, we establish a connection between the farmer, producer and consumer while enabling the farmer to belong to a bigger market. Ultimately, this exposes consumers to more variety and a better experience in their coffee selection. We now have the ability to connect all these people at scale, which could allow producers to charge more as a result, and could lead to higher profits for small-scale farmers."
It all boils down to visibility
Overall, farmers that are leveraging blockchain are able to achieve one major benefit that has been an ongoing challenge within the food industry — supply chain visibility. Once visibility has been established, farmers can break into global markets, generate greater profits and can even achieve benefits like financial inclusivity.
For example, Makuvise pointed out that financial inclusivity for farmers in many African countries has been challenging, since these individuals are unable to borrow money without proof of collateral. E-Livestock Global's solution attempts to solve this by providing proof-of-ownership for the cows, allowing farmers to obtain a loan by using their cattle as collateral.
Moreover, buyers and consumers also benefit from food visibility since it generates trust. Keith Agoada, co-founder and CEO of Producers Market — a digital platform dedicated to the economic and social well-being of farmers — told Cointelegraph that people want to know where their products are coming from and how it has impacted the environment and communities during its production:
"For those farmers and producers who are managing their operations in the 'right way,' blockchain can be part of the trust-building process to stand out in the market by connecting with brands and consumers who share these values."
A report from The Blockchain Research Institute entitled "Agriculture on the Blockchain" further explains that "Traceability for food safety is thus far the most adopted application of blockchain for agriculture." Although this may be, challenges hampering growth and adoption of these solutions remain.
For example, Pizarro mentioned that government support in regions like Honduras is needed in order for companies to understand how critical food supply chain visibility is for consumers: "The technology is available, but I don't believe the status quo will change without governments pushing for this change."
While this may be the case in Central America, Makuvise shared that the governments in regions of Africa are excited about blockchain solutions due to the data being generated. According to Makuvise, the governments that E-Livestock Global has spoken with are excited about having access to data that shows how many cattle are in each provenance, which can help create better planning efforts that are typically done by guessing estimates. Makuvise further pointed out that sensitive data will never be shared in this instance, but relevant data that could help with city planning would be provided.
On the flip side, Makuvise explained that the real challenge for the adoption of blockchain solutions for supply chain visibility in Africa is general acceptance: "Blockchain-based solutions could take longer to be adopted in Africa because people are visual and want to see the benefits of the technology first. Once the benefits become apparent, more people will get on board."