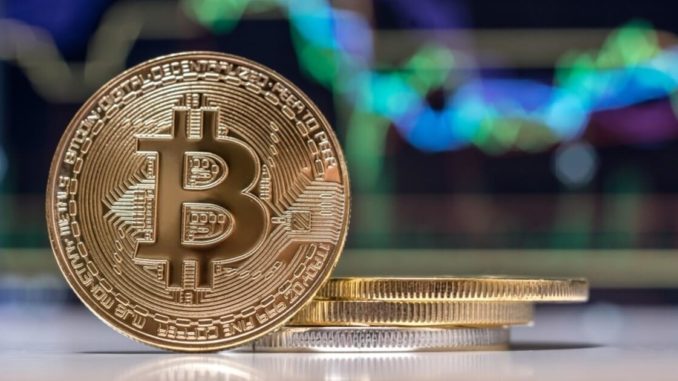 Bitcoin's address activity has emerged to be an essential metric that shows participation in this market. Santiment noted that BTC long-term address activity surged to levels witnessed in mid-April, which could be a breakout signal.
The on-chain metrics provider explained:
"Bitcoin's long-term address activity is showing signs of rebounding back toward its levels seen around its mid-April's all-time high. This is one of our top leading indicators to watch for a breakout signal."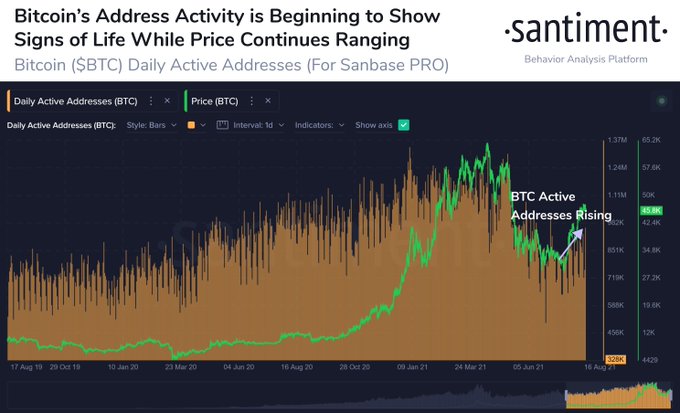 Santiment has previously noted that address activity was a vital metric to watch for hints on whether Bitcoin would cross $50K or fall below $40K, as daily BTC addresses edged closer to the 1 million marks.
Bitcoin has been ranging between $45K and $48K for days now after an upward momentum saw the top cryptocurrency breach the psychological price of $40,000, which had emerged to be a hard nut to crack. 
Nevertheless, on-chain analyst Will Clemente believes a major impulse may be witnessed because the illiquid supply shock ratio increases. He pointed out:
"Illiquid Supply Shock ratio has been a good leading indicator over the past few months. Impulses in both directions have resulted in price action following. As the metric continues to grind slowly upward, currently at levels prev. 58K BTC, watching for another major impulse."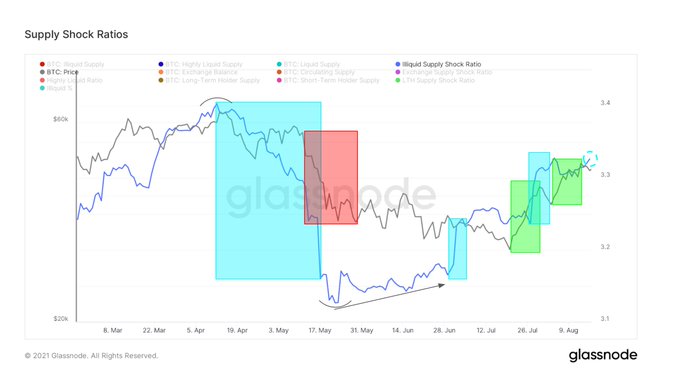 Bitcoin miners experience higher revenues
Bitcoin miners have not been selling their holdings because of higher revenues, given that they have found the right footing in places like Kazakhstan, Iran, and the U.S. after shifting their base from China, where Bitcoin mining has become unfriendly.
Clemente noted:
"Miner revenue (in BTC terms) per hash soared after the great China mining migration. Less competition = higher profitability for the miners still operating. As hash slowly begins to come back online, the impulse in BTC/hash is slowly fizzling."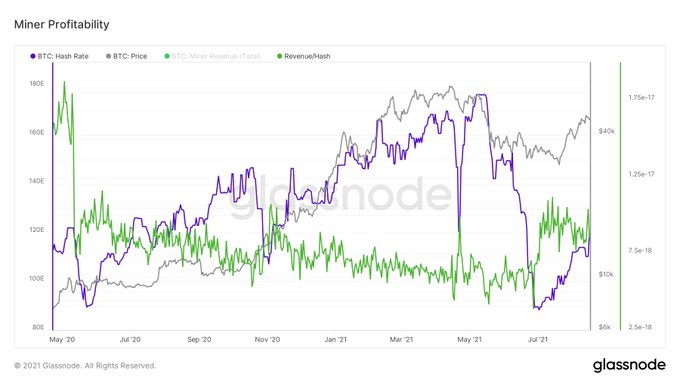 Glassnode echoed these sentiments. The crypto analytic firm suggests Bitcoin miner revenue per hash had climbed by 57%, returning to mid-2020 levels as the great migration continued.
Image source: Shutterstock