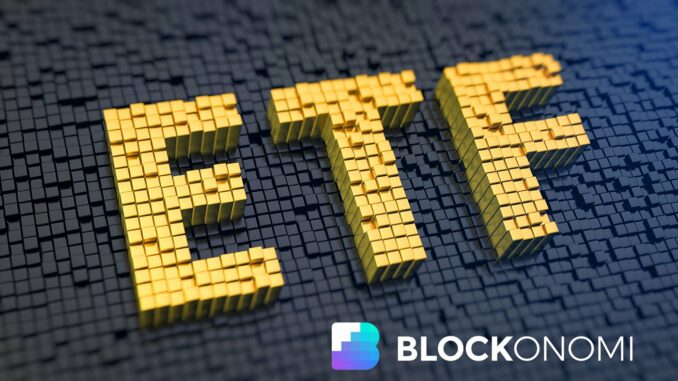 The upcoming crypto ETF offerings from ARK Invest and 21Shares are designed to enhance investors' exposure to digital assets through investment in Bitcoin and Ethereum futures contracts, alongside blockchain firms' public equities.
ARK Invest and 21Shares to Debut Five Crypto ETFs
Investment management firm ARK Invest and fintech company 21Shares, have joined forces to launch a set of five digital asset exchange-traded funds (ETFs). There is huge interest in cryptos at an institutional level, and buying should be massive.
21Shares Funds shared on its website that the ETF suite would leverage crypto-specific insights and traditional on-chain signals to, "deliver long-term capital appreciation through strategic investments in Bitcoin and Ethereum futures contracts, and the application of blockchain technologies."
These offerings include ARK 21Shares Active Bitcoin Futures Strategy ETF (ARKA), ARK 21Shares Active On-Chain Bitcoin Strategy ETF (ARKC), ARK 21Shares Blockchain and Digital Economy Innovation ETF (ARKD), ARK 21Shares Active Bitcoin Ethereum Strategy ETF (ARKY), and ARK 21Shares Active Ethereum Futures Strategy ETF (ARKZ).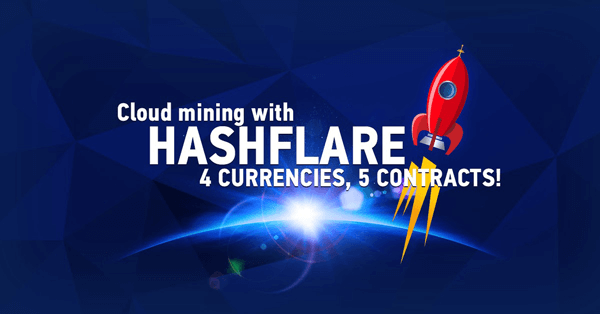 The countdown begins: today, 21Shares and ARK Invest announce the upcoming launch the ARK and 21Shares Digital Asset ETF Suite.

The ETF suite uses crypto-specific insights alongside traditional indicators. pic.twitter.com/dkg8aTCtVR

— 21Shares Funds (@21shares_funds) November 8, 2023
Upcoming investment products allow investors to diversify their portfolios with Bitcoin and Ethereum futures contracts. They can additionally explore the option to invest in public equities of businesses in the blockchain industry and/or digital economy through the Blockchain and Digital Economy Innovation ETF.
21Shares noted in a disclaimer that the ETF suite will not provide spot product. Spot Bitcoin ETFs are ETFs that track the price of Bitcoin directly. They are different from Bitcoin futures ETFs, which track the price of Bitcoin futures contracts.
The launch of the ETF suit is set for the next five days and they will soon appear on the Chicago Board Options Exchange (CBOE).
Spot Bitcoin ETFs Re-Hyped
The hype surrounding the spot Bitcoin ETFs is renewed after the U.S. Securities and Exchange Commission (SEC) was said to be in talks with Grayscale Investment over its application to convert Grayscale Bitcoin Trust into a spot Bitcoin ETF.
A source familiar with the matter told CoinDesk that discussions between Grayscale and the SEC's divisions have been ongoing since the court ruling in August. Craig Salm, Chief Legal Officer at Grayscale asserted that it is now not the matter of possibility anymore, just the matter of time.
Grayscale's news could have been the key factor that sent the price of Bitcoin up today. The cryptocurrency is trading at $36,960 at the time of writing, up 3.56% in a day. According to Glassnode, Bitcoin's supply has hit its lowest level while accumulation is on the rise. This pattern is seen among small, long-term Bitcoin holders, suggesting that they have a bullish outlook on Bitcoin.
In a Wednesday X post, SEC Chair Gary Gensler reiterated the agency's neutral stance on investment, emphasizing that its priorities are protecting investors and ensuring transparency from all businesses. He clarified that the SEC's approval of any product does not reflect its opinion on the product, but rather on the product provider's compliance with relevant laws.
Gensler's statement suggests that he is open to the possibility of approving spot ETFs if the product providers can demonstrate that they are meeting these requirements. The SEC has not yet approved any spot Bitcoin ETFs in the United States. However, there are a number of other spot Bitcoin ETF applications pending approval, including BlackRock's, which many believe may put pressure on the agency.
Meanwhile, Bloomberg Intelligence ETF experts James Seyffart and Eric Balchunas, bet on a 90% chance that a spot Bitcoin ETF will be approved by the SEC by January 10.
CEO of ARK Invest Cathie Wood said in a previous statement that her firm and 21Shares are in communication with the U.S. Securities and Exchange Commission (SEC) over their spot bitcoin product's filing. The joint application was filed in June, but the SEC's decision is still pending.