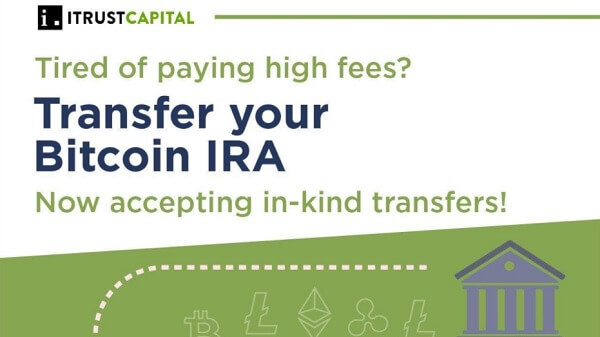 This article takes a look at how blockchain is impacting the world of international money transfers, and how consumers will stand to gain in the long-run.
The arrival of several financial technology (FinTech) companies over the last couple of decades has come with several benefits for people to carry out cross-border fund transfers. Unfortunately, the top three remittances institutions – MoneyGram, Western Union and RIA – still include names of older well-established players, and they account for more a quarter of the entire international remittance market share.
However, with the advent of blockchain, we can expect to see massive disruptions in the money remittances space very soon.
Bitcoin and blockchain is two separate concepts that is often interchangeable. Blockchain is a digital ledger of transactions where transactions are publicly recorded and are immutable. Blockchain technology possesses huge potential in disrupting many industries, and there are already thousands of coins and tokens in the cryptocurrency market utilizing blockchain. Bitcoin on the other hand, is the first decentralized cryptocurrency that uses blockchain technology. Although blockchain technology came with Bitcoin, there are numerous use cases that can be applied with it.
(Read more: Evolution of Cryptocurrency: The Problem With Money Today)

Blockchain Creates a Ripple
In early 2018, MoneyGram, a prominent overseas money transfer company, tied up with Ripple, a blockchain-based technology company. The next major international transfer company to tie up with Ripple was Western Union.
Later in year, InstaReM and BeeTech, based in Singapore and São Paulo respectively, partnered with each other to make money transfers between the two regions quicker and more cost efficient. This was made possible because of their association with Ripple. Around the same time, Hong Kong-based Alipay started providing its blockchain remittance service.
Banks from different parts of the world are also looking at how they may benefit by partnering with Ripple. Some that have already jumped on the bandwagon include Crédit Agricol, National Bank of Abu Dhabi, Royal Bank of Canada and UBS.
Is Ripple Centralized?
Ripple's status in the cryptocurrency world is polarizing since many are against the centralized nature of Ripple (XRP). Ripple tokens are issued by a for-profit organization where its founders cumulatively own up to 60% of the entire pre-mined supply of XRP tokens. This means that they have great control over the token supply. This majority ownership of tokens and their private codes are viewed negatively in the eyes of the community, which favours an open-source, decentralized approach that is aligned to the true spirit of cryptocurrencies. Here is an article that touches on the types of centralization in the cryptocurrency market.
(See also: rypto Beginners Guide: 5 Things Crypto Newbies Should Know)
What Benefits Can People Expect?
It is important to understand that there are two ways in which blockchain technology can facilitate disruption in the global money remittances space.
Cryptocurrencies: With the creation of Bitcoin, users can send value effortlessly across the globe at a fraction of the price and within minutes! This is possible since Bitcoin eliminates any third-parties (such as banks and money remittances companies) and facilitates trustless peer-to-peer transactions between users.
Blockchain-Integration in Traditional Companies: If the international money transfer industry adopts blockchain technology to their current processes, they can stand to reap from various benefits.
In both scenarios, the end consumers will stand to benefit due to the availability of cryptocurrencies as a viable alternative, which will undoubtedly force traditional companies to either adopt blockchain technology or reduce their fees in the long-run.
Here are the benefits that the masses can expect in the future:
 
Perhaps the biggest advantage of using blockchain in money transfers is the tremendously low costs required to  process transactions. Here's a look at the global costs of money transfers as a percentage to the amount sent:
(Source: Voxeu.Org)
Data suggests that the average cost of using a bank to send money overseas is around 7-10%. If an online money transfer specialists is used (such as TransferWise, OFX, or WorldFirst, the average cost drops to around 5.3%. However, money transfer companies still depend on banks to function as intermediaries.  Blockchain-based transfers can do away with the need for banks and third-parties completely, making them even more cost effective.
(Read also: Guide to Blockchain Protocols: Comparison of Major Protocol Coins)
Unlike banks that can take days to process overseas money transfer, blockchain-based transfers can process in near real-time, or even a fraction of the time that banks and third-parties would normally take.
People in several parts of Asia, Africa, and South America do not have easy access to traditional forms of banking. In fact, over half of the world's population are 'unbanked', meaning that they do not have access to any financial services.
Since the use of mobile phones is widespread even in these areas, these populations may turn to cryptocurrency-based digital wallets when carrying out international money transfers.
(See more: Crypto Guide 101: Choosing The Best Cryptocurrency Exchange)
Unlike banks and traditional money transfer companies that operate in a centralized manner, blockchain is completely decentralized in nature. This makes it more difficult to penetrate or hack. In addition, unique entries that mark each transaction in a digital ledger are incredibly secure, immutable and safe.
Are There Any Shortcomings?
Dealing with cryptocurrencies requires going through a slight learning curve, the difficulty level of which depends on the technical knowhow of any individual. Another drawback is the double exposure to currency conversions, which can increase the fees. For example, sending money from the U.S. to Australia would require buying a cryptocurrency using U.S. dollars, and then selling it in exchange for Australian dollars. Besides, most countries are still grappling with formulating regulatory guidelines surrounding cross-border transfers that involve cryptocurrencies.
(Read more: Will A Crash in Bitcoin's Price Lead to Its Demise?)
Conclusion
Given how blockchain has already made a mark in different fields, it is only a matter of time before the technology finds even more acceptance and adoption. End-users would stand to greatly benefit from the advancement of blockchain technology, since it represents a catalyst that would streamline the global money transfer industry for the better.
(You might also be interested in: Guide on Identifying Scam Coins)
—–
This article was contributed by Jon, a researcher with iCompareFX, a website that lets users compare the world's leading overseas money transfer companies depending on where they live. It also provides access to in-depth reviews and promotional offers.
Beneficial Resources To Get You Started
If you're starting your journey into the complex world of cryptocurrencies, here's a list of useful resources and guides that will get you on your way:
Trading & Exchange
Wallets
Read also: Crypto Trading Guide: 4 Common Pitfalls Every Crypto Trader Will Experience and Guide To Cryptocurrency Trading Basics: Introduction to Crypto Technical Analysis.
Enroll in our Free Cryptocurrency Webinar now to learn everything you need to know about crypto investing.
Get our exclusive e-book which will guide you on the step-by-step process to get started with making money via Cryptocurrency investments!
You can also join our Facebook group at Master The Crypto: Advanced Cryptocurrency Knowledge to ask any questions regarding cryptocurrencies.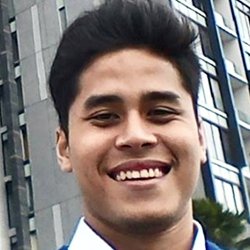 I'm Aziz, a seasoned cryptocurrency trader who's really passionate about 2 things; #1) the awesome-revolutionary blockchain technology underlying crypto and #2) helping make bitcoin great 'again'!