Nonfungible tokens (NFTs) have taken the world by storm as stories of record-breaking digital art sales now regularly appear on mainstream news outlets and popular culture. 
One project that has been well-positioned for years to capitalize on this growing trend is Enjin Coin (ENJ), whose co-founder Witek Radomski was also involved in the development of the ERC-1155 token standard, which enabled the creation of NFTs on the Ethereum (ETH) network.
Data from Cointelegraph Markets and TradingView shows that the price of ENJ has risen by 800% in the past month, going from a low of $0.34 on Feb. 23 to a new all-time high of $3.09 on March 15 thanks to a continuous surge in trading volume.
Three reasons for the explosive growth for Enjin include the announcement of its Ethereum scaling solution JumpNet, increased exposure and trading volumes due to multiple exchange listings and the continued growth of the NFT sector.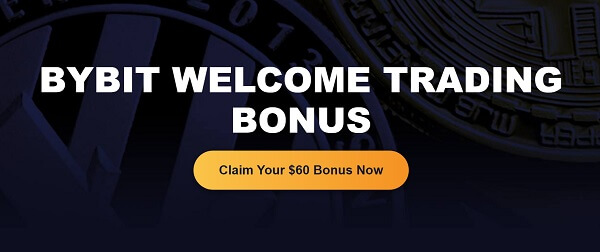 Cheaper fees for NFT transactions
Momentum for Enjin really started to pick up in early March after the project revealed JumpNet, which is a private version of the Ethereum blockchain that uses a Proof of Authority (PoA) consensus mechanism to enable instant, gas-free on-chain transactions.
High transaction costs have been one of the biggest challenges facing the cryptocurrency community over the past six months thanks to increased use of the Ethereum network by decentralized finance (DeFi) protocols and the increasing popularity of NFTs.
JumpNet, which is scheduled to launch on April 6, aims to solve this issue for the NFT sector by allowing users to send and receive Enjin Coin and ERC-1155 tokens for free as well as mint, trade and distribute ERC-1155 tokens at no cost.
Enjin also has future plans to integrate Efinity, a decentralized blockchain for NFT's that "will support next-generation token features and assets from any blockchain." According to the team, this will help enable multi-chain interoperability and allows NFT holders on any blockchain to move over to JumpNet and benefit from free transactions.
Exchange listings help expand Enjin's userbase
A second driver of ENJ price has been its listing on a number of cryptocurrency exchanges. This pushed total trading volumes to new highs and also resulted in a spike in on-chain activity and active addresses.
The exchange listings started in late February when ENJ trading pairs were added to Crypto.com and FTX, helping to initiate the price rally.
Other notable integrations that happened in March include being voted into Bancor's (BNT) liquidity mining and being listed on Huobi Global, OKEx and Gemini exchange.
The NFT craze boosts Enjin's ecosystem growth
The third reason why ENJ price went parabolic in March is related to the overall growth in popularity of NFTs as they mainstream in art circles and in the business sector. This has had a knock-on effect on the number of new partnerships the project has been able to establish and brought a lot more attention to the project. 
Some of the recent gaming additions to the Enjin ecosystem include Age of Rust, The Six Dragons, Ludena Protocol, and South Korea's gaming-focused social app GameTalkTalk.
VORTECS™ data from Cointelegraph Markets Pro began to detect a bullish outlook for ENJ on Feb. 28, prior to the price rally in March.
The VORTECS™ Score, exclusive to Cointelegraph, is an algorithmic comparison of historic and current market conditions derived from a combination of data points including market sentiment, trading volume, recent price movements and Twitter activity.
As seen in the chart above, the VORTECS™ Score for ENJ climbed into the green and hit a high of 67 just hours before the price began to rally over the next three weeks.
After dropping to a low of 31 on March 3, the VORTECS™ Score again turned upward as the price of ENJ rose to a peak at 89 on March 10, which is five days before Enjin established a new all-time high a $3.09.
Mainstream adoption of nonfungible tokens and the promise of creating a fee-free environment that supports NFTs from a variety ofblockchains has Enjin well positioned to see further growth during the current bull market.
As the concept of tokenization spreads beyond art to areas like real estate and historical documents, projects that provide a user-friendly NFT ecosystem could eventually become centerpieces of the rapidly developing digital asset industry.
The views and opinions expressed here are solely those of the author and do not necessarily reflect the views of Cointelegraph.com. Every investment and trading move involves risk, you should conduct your own research when making a decision.